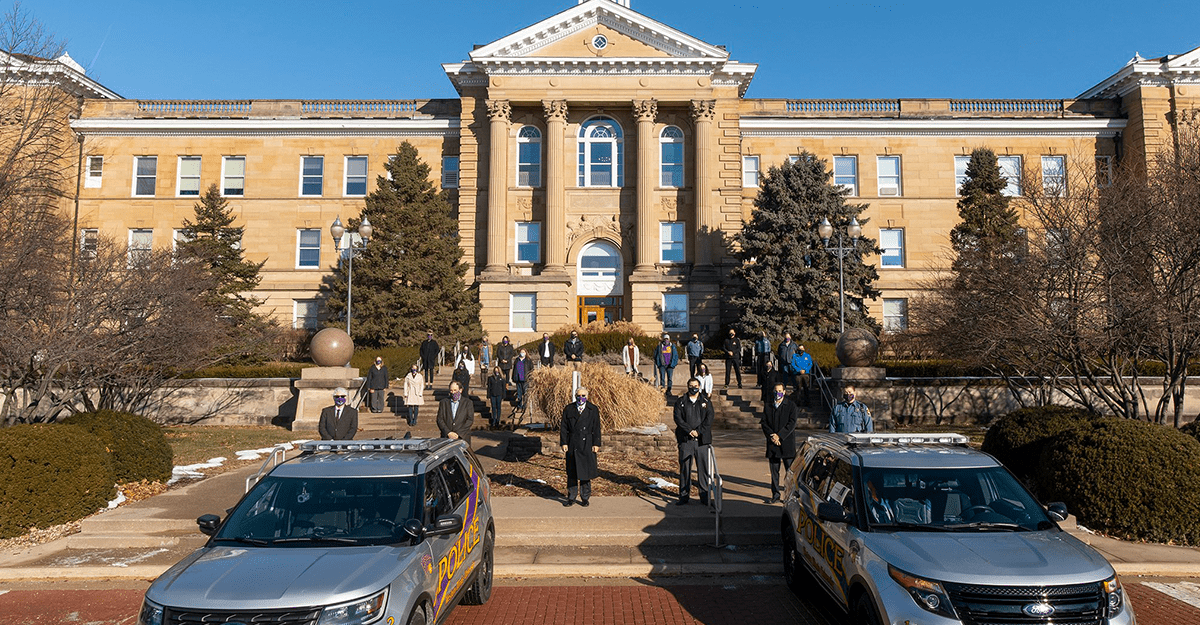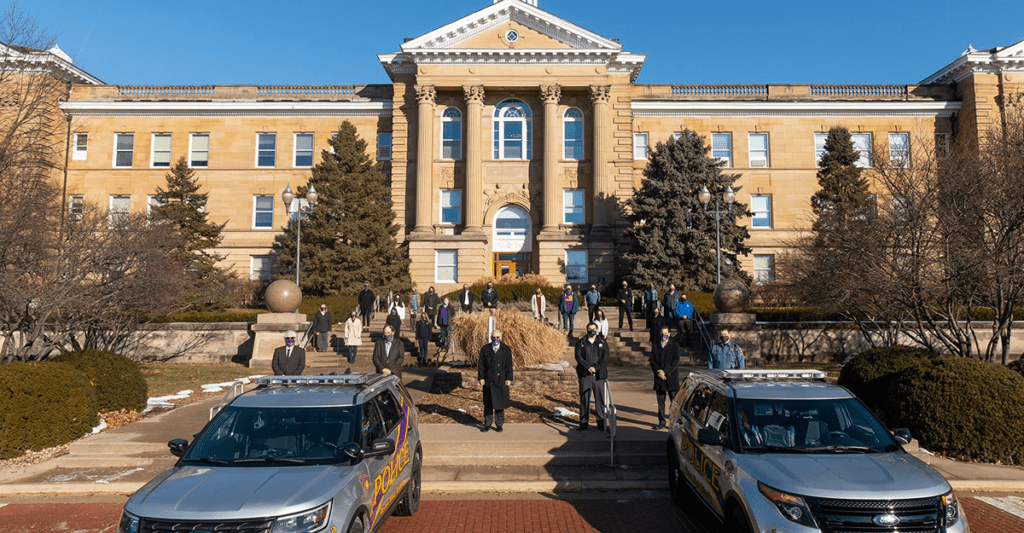 When Seconds Count, Mass Notifications Save Lives
Universities throughout North America use mass notifications to protect the safety of students and staff. In a wide variety of scenarios, mass notifications can be the fastest and easiest way to alert individuals of campus closures, extreme weather events or other emergencies.
With over 15 years of service to university clients, Regroup Mass Notification is the trusted name in mitigating risks that can arise from emergency situations on campus.
Western Illinois University is the winner of the second annual Regroup Ready Award.
In a situation that staff quickly mitigated, the Regroup platform was used to alert and advise students and staff of a dangerous on-campus event.
Shortly after returning to in-person learning in 2020, a dispute between two students occurred. It is alleged that one student shot the other and fled the scene. Resident assistance and first responders were able to transport the victim to a nearby hospital where he was treated and eventually released.
Over the next several hours, the university's communications and risk management staff were able to use Regroup Mass Notification multiple times — to multiple selected groups — keeping students and staff aware of the situation. The notifications were delivered on every device, including mobile phones. 
Both students and staff were able to respond appropriately. Parents and guardians of students were also notified of the ever-changing situation. 
By the following day, law enforcement had apprehended the suspect. The continued safety of students and staff can be attributed to the quick response of university officials and to the mass notification of individuals on campus.
Western Illinois University also uses Regroup for: 
Weather announcements, including tornado warnings and dangerous wind chills

Water main breaks and electrical outages that affect campus buildings

Return to remote learning due to COVID regulations

Notices to students and staff about assault and battery 
Regroup applauds WIU for their commitment to campus safety and their dedication to making their facilities safe.
To learn more about Regroup Mass Notification, please schedule a demo here.