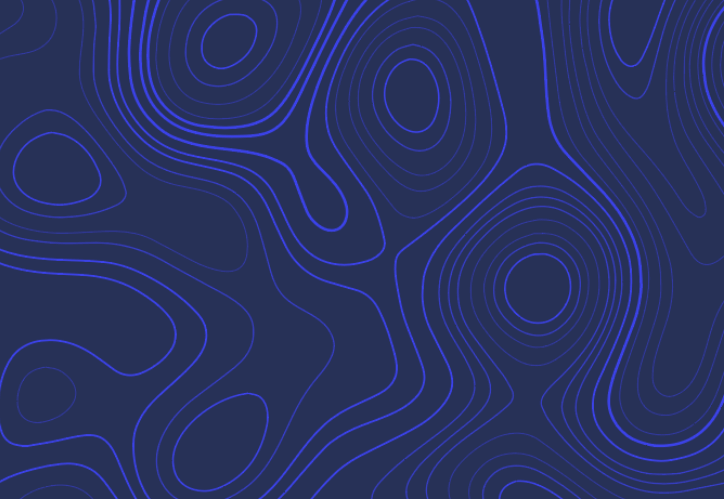 The Leading Customizable Platform with the Features You Need Integrated with Your Existing Systems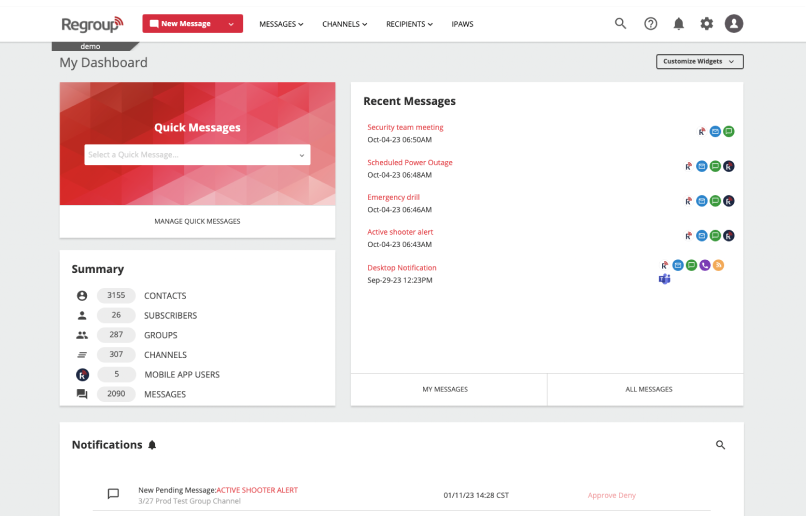 When seconds count, pre-programmed QuickPost Templates help you get information out fast
Unlimited messaging options to meet your needs so you can always send your important messages.
Get status updates or request responses through a variety of channels and recipients can respond quickly and easily from wherever they are. Our reporting dashboard shows you who has responded and who hasn't so you can take alternative steps as needed.
Automated alerts from the Integrated Public Alert & Warning System (IPAWS), NOAA, National Weather System (NWS), ShakeAlert early earthquake warnings, and more.
Send messages from anywhere with only 2 taps. Broadcast your message via email, text/SMS, push notifications, desktop alerts, voice calls, digital signage, PA systems, website portals, social media outlets and more.
Regroup's platform is designed to be as flexible as your needs, offering a wide range of features that can be customized to fit your specific requirements.
Our customers love us,. Our 98% retention rate can't be beat!
Got questions? We've got answers. Here are some of the most commonly asked questions about our product.
What kind of support does Regroup offer?
Regroup offers 24/7 customer support to ensure you're never left in the dark.
How secure is the Regroup platform?
Security is our top priority. We adhere to industry-leading standards to keep your data safe.
Can I integrate Regroup with my existing systems?
Absolutely, Regroup offers seamless integration with a variety of systems.
Is the mobile app available on both iOS and Android?
Yes, our mobile app is available on both platforms for your convenience.
How does Regroup handle data privacy?
We comply with all relevant data protection laws and regulations.
View All FAQs
Customer Testimonials
"Our team started the process by looking for a system that could address many of our communications challenges while easily integrating into our learning management software—Ellucian. Additionally, we especially wanted a solution that would allow us to send messages through a variety of channels to help us reach more of the campus community in the way they preferred to receive Linn-Benton communications."
"Regroup helps us communicate more efficiently within our project teams and trade partners. It's a great tool to quickly distribute important information throughout the entire project team."
"Regroup meets all of our needs and is extremely easy to use."
"We like how easy it is for non-technical users to send messages through Regroup and we're very pleased with their reporting features."
More Testimonials