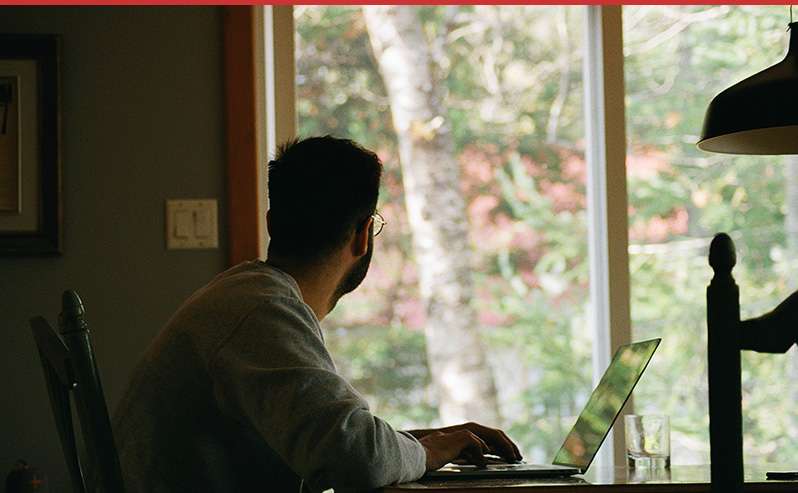 What You Need to Know About Remote Work in 2022
Remote working is here to stay, and with it come the challenges of keeping team members feeling engaged and connected.  May is Mental Health Awareness Month and Regroup has some tips to keep your team feeling great while working remotely.
Since 2005 the number of people who work remotely has increased by 140%, with many transitioning during the COVID-19 global pandemic with nearly 4.3 million people in the UA working from home at least half their work schedule.While working remote can be liberating, it can also bring a number of issues that affect mental health, such as:
Trouble unplugging from work
Loneliness due to reduced interaction
Isolation caused by lockdowns
Uncertainty over career progress
It's important for remote employers to recognize these potential issues and put into practice the right communication protocols that keeps the entire team connected and productive.
Regroup Mass Notification has been a fully-remote workforce since its inception in 2006. Over the past 16 years, we've recognized the special requirements for maintaining a healthy environment for distributed teams.  It is no surprise that one of the most popular uses for Regroup has become communications for distributed workforces.
Tips for Communicating in a Remote Work Environment
Many of these challenges can be overcome with planned messaging to employees. Reminders and other means of reaching out can help team members feel more connected and comfortable with their new environment. This communication initiative can also help companies ensure the wellness of their staff by keeping them top of mind and demonstrating good will towards team members.
Planned messaging can be used for a variety of communications and is an effective way to keep everyone in the loop.
Daily reminders of work and non-work related items
Consider sending team members reminders to stretch, push away from their desk or take a few minutes to themselves. It can help break up monotony and promote healthier habits.
Make mental well-being a top priority
Be proactive in checking with team members. By using mass notification, you can reach remote and traveling employees wherever they are.
Establish additional channels of communication
For departments and teams, it's important to have a dedicated approach to communicating. For this purpose, allowing team leaders to act as channel administrators makes department communication less cluttered and on point.
Understand warning signs from team members
If an individual is having trouble coping or performing duties, the time to act is now. Communicate openly to address additional needs or if the team member is becoming depressed in their new environment.
The Right Tools for Remote Work
Along with tools like Slack or Microsoft Teams, Regroup is an outstanding complement for companies working and managing employees remotely. Regroup's platform delivers to email, text/SMS, mobile devices, landlines, intranets and more. And, it delivers even when power is out or cellular towers are hobbled.
True ease of use makes Regroup popular with managers and administrators while its secured, encrypted end-to-end structure ensures your messages are always safe.
With Regroup as part of your overall communication strategy, you can improve employee outreach easily and make sure your entire team is connected, no matter where they are.
Your Next Steps
We invite you to schedule a one-on-one demo of the Regroup Mass Notification platform today. You'll see all the ways Regroup can be used for daily operations, special communications and emergency alerting. To keep your entire team safe and informed, there is no name more trusted than Regroup Mass Notification.