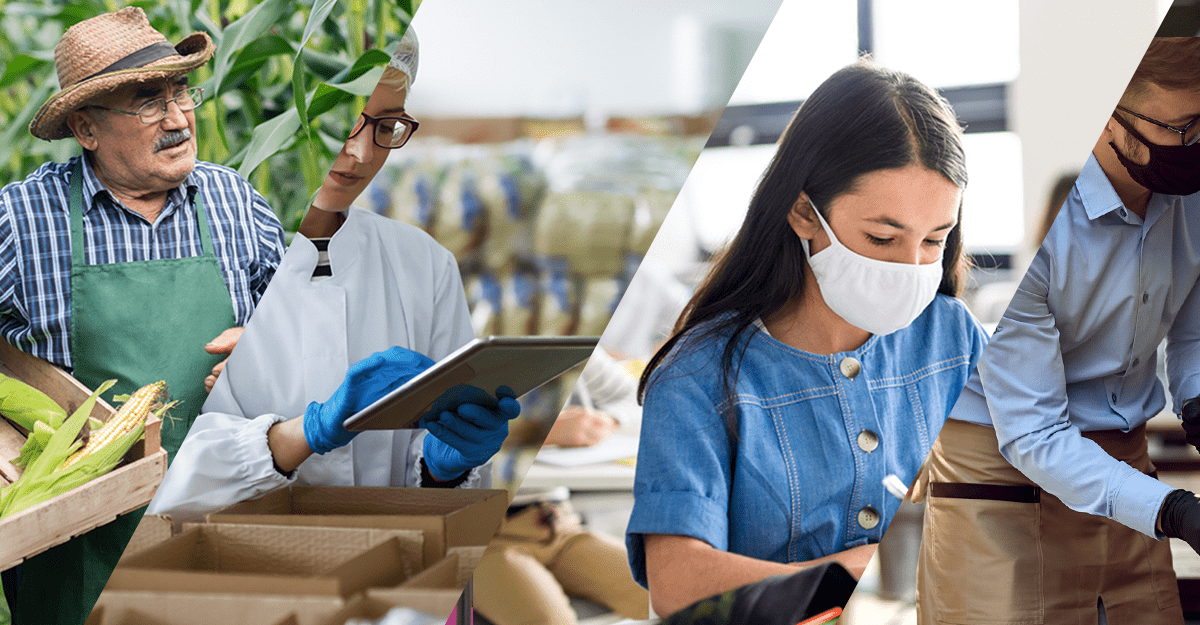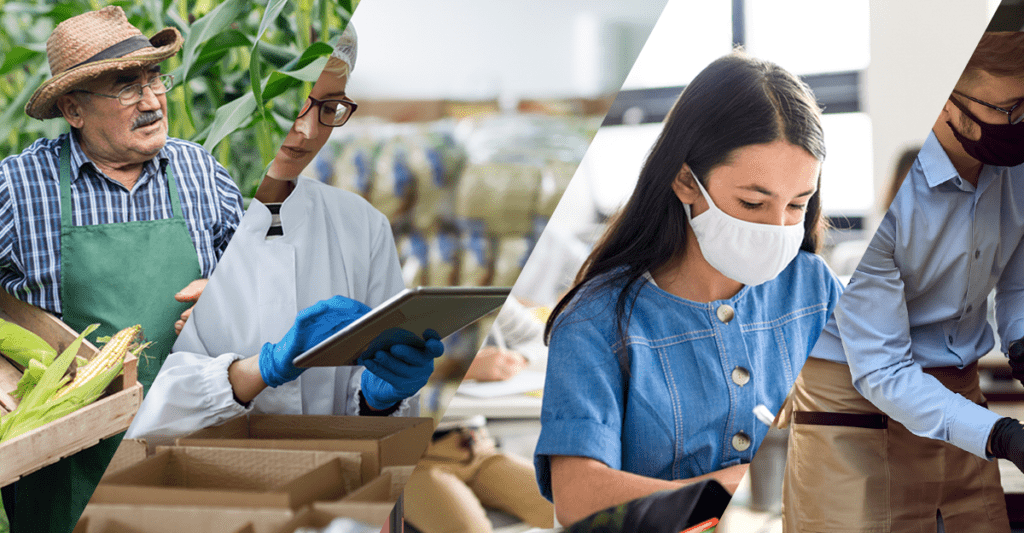 Using Mass Notifications to Return to the New Normal
We know that schools, businesses and organizations including places of worship and other nonprofits are starting to reopen in their own ways. Mass notifications, used the right way, can help. 
Every industry has been impacted one way or another by the COVID-19 pandemic. Every business and organization has handled it in different ways, but at Regroup we know that mass notifications helped our clients weather this unique event. 
Whether it was communicating with workers who were suddenly at home, contacting vendors about changes in orders, or notifying students or customers about closures, mass notifications were used in a myriad of ways to keep people informed and safe. Great communications build trust, which is in short supply these days and more important than ever. 
Just some of the ways mass notifications can help businesses reopen: 
Travel
The airline industry was one of the more visible components of the shutdown, as it lost millions of passengers per day compared with previous years. Tens of thousands of airline employees have been laid off. The numbers are starting to tick up, but nowhere close to where they have been in previous years. Here are a few ways airlines and airports can use mass notifications as travelers begin to feel more comfortable in the air. 
Use geofencing technology, which Regroup uses, to inform everyone in a terminal or airport that masks are required, or any other protocol the airport is following. 
Inform passengers about cancelled or merged flights and gate changes.
Fill last-minute shifts on airplanes or at the airport with SMS/text messages, email, push notifications or automated phone calls. 
Alert all stakeholders if there is a safety concern in the area, including human threats or environmental hazards. 
Let travelers know which parking areas have spaces available, and conversely, which may have been closed due to reduced capacity. 
Bolster business at the concessions by letting travelers know which restaurants, bars and other businesses are open. 
Let travelers know which hotels are open near the airport in case they are delayed and need a last-minute place to stay. 
Hospitality
With people staying at home, by choice or municipal orders, restaurants, casinos and hotels quickly saw their businesses close. Some restaurants closed temporarily, and some, sadly, permanently. Many coped by doing curbside pickups and takeout, some cities came up with creative solutions including shutting down streets so that people could eat outside of restaurants in a socially distanced way. 
Mass notifications can give consumers a "choose your journey" way of how to experience their favorite spots. How? Tell them through notifications how to pick up curbside or order takeout. Is your restaurant open? Do you offer delivery, and how? What are the local rules for seating, or masks? Create a template and send it to all of your subscribers. Or have an opt-in button on your website that allows you to inform potential customers of how you are operating. 
Hotels and casinos can help with staffing based on current demand by using mass notifications to meet current demand. They can also use the same system (with unlimited admins) to notify customers about compliance rules and safety etiquette. 
Every hospitality business relies on a large system of workers, especially food vendors and staff. But also: Alcohol delivery, cleaning products and paper products. This complicated ordering system can be simplified by using mass notifications to let vendors know what the current needs are and where to find more information. 
Casinos and convention halls are tricky, as they tend to attract large groups of people. These businesses can use mass notifications to inform their guests about the rules that will keep them safe. They can also use mass notifications to inform people about what the local municipal rules are, to calm any unnecessary grievances about workers enforcing municipal regulations.
Schools
Millions of students, from preschoolers to graduate students, were abruptly sent home. So were teachers, faculty and staff. For most districts and campuses, this went on for many months. Some are reopening fully, some are still online, and others are taking a hybrid approach doing both in-person and online learning. Complicating this reopening is the fact that the pandemic is still here as of fall 2020. When someone falls with the virus, quarantines will be in effect again. Our clients in the educational field use mass notifications to help ease this transition, including in the following ways:
Send last-minute text messages if class needs to be cancelled or a certain group should self-quarantine.

Coordinate cleaning or other responses if there is an infection or outbreak at the school.

Changes in schedules during the pandemic.

Safety information in case of weather emergencies.

Instructions on where students or parents can get tested for the virus.

Use COVID-19 map layers to identify potential outbreak areas and take proactive steps to keep students safe.
Healthcare
By their essential nature, nearly all healthcare facilities remained open and operational during the pandemic. But it was different: Visitation was limited, masks were enforced, and workers in many cases were stretched to the maximum to care for both COVID patients and everyone else. Several non-critical procedures had to be rescheduled and in the case of an outbreak in, say, a dentist office, those offices needed to close except for emergency procedures. Mass notifications can be used in the following ways:  
Targeted messaging can help the right people receive the correct messages, such as informing people about mass trauma events, a change in floor protocol and other important messages. 

Hospitals, nursing homes industry can help ensure institutional continuity by clear and concise communication. Letting people know about changing shifts, changes in floor operations, or

changes in rules

from the government are not only the right thing to do, they are necessary for the industry to show that it values and cares for its staff.

From working with our clients, Regroup has learned that end-of-life rules are different than regular visitation rules in many cases. That is where quick and timely messages are most important, so that people who choose to do so can be with their loved ones when possible.

Health care institutions are rightfully seen as an integral part of their communities. Even families who aren't using a facility right now know they may have to, eventually. That valuable trust between a community and health facilities can be enhanced with effective communication tools that keeps stakeholders informed and connected.
Agriculture
Whether you run a massive grocery store chain or a single tiny market, a single restaurant or a campus food service operation, you probably have adapted to the new normal. What does that look like? Maybe special hours for senior citizens or people who are at special risks for illness. Maybe options of delivery, curbside pick-up or in-person shopping (or a hybrid of all of the above.) A mass notification network can easily convey those options to customers in a clear and concise way, while also enabling you to keep your entire staff informed of the ever-changing landscape you'll have to continue navigating.
Distributors can use mass notifications to inform businesses and institutions about what produce and food products are available, and when. 

Sadly, COVID-19 hit meat producer workers hard, with several reported outbreaks. Regroup serves one of the largest pork-producing (as well as alternative meat-producing) companies in the country. By using mass notifications, these food producers can help inform employers and their employees about necessary health information and protocols to keep people informed, and keep businesses open and operational. 

Like almost every industry, our farms and food producers have gone through a shift in staffing and employment in general. A platform like Regroup Mass Notification can help fill employment needs in the language of the recipient's choice, on any device. 

Food tracing and contact tracing with the COVID-19 virus remains important. If there is an outbreak or infection at any market, restaurant or other outlet where the public may have been exposed, the local health department will likely be involved. Out of an abundance of caution and to encourage ongoing trust and goodwill, business owners can use mass notifications to calmly and accurately share pertinent facts with their own employee base and customer list about what has transpired.
Would you like to learn how a mass notification system like Regroup's platform can help you reopen? Schedule a free customized demo today, or check out our website. 
Important for 2020: Clients who sign on with, or switch, to Regroup for 2021 will get the rest of 2020 for free.