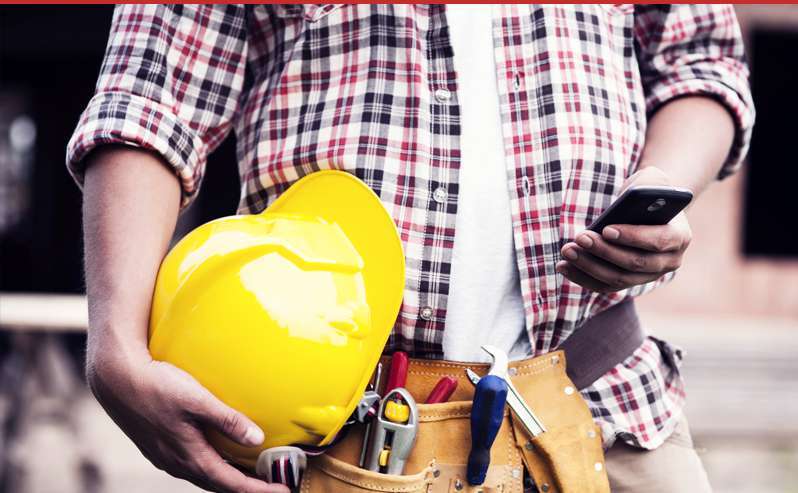 Understanding Mass Notification for Safety and Resilience in Construction
Learn how using mass notification can help keep construction workers safe, projects running on time and profits higher.
According to the Occupational Safety and Health Administration (OSHA), an estimated 20% of all work fatalities in the United States each year are within the construction industry. This alarming statistic accounts for roughly 1,061 fatalities in private industry alone. Further, the University of Delaware published its analysis of the 25 Most Dangerous Jobs in the United States in December of 2020. Of the 25 professions identified in their study, they found that roofers, ironworkers, crane operators, construction helpers, cement masons and construction workers themselves were all at high risk of on-the-job injury and fatality.
Additionally, non-serious injuries can cost construction companies and contractors dearly. In the United States alone, an estimated 130,000 days of work were missed in 2019 because of construction-related injuries (U.S. Bureau of Labor Statistics). This speaks nothing to the cost of OSHA penalties for potential safety violations or reimbursement for healthcare costs associated with on-the-job injuries.
Though OSHA requirements, technology, training and equipment have all improved over the years, these sobering statistics illustrate clearly the need for enhanced safety, emergency and communications protocols. Even with the most situationally aware teams, fire, lightning, extreme heat and other elements can create dangerous situations. For those reasons, it's imperative that a well-defined communication strategy be incorporated company-wide and — particularly for on-site teams.
Using Mass Notification to Enhance Safety in Construction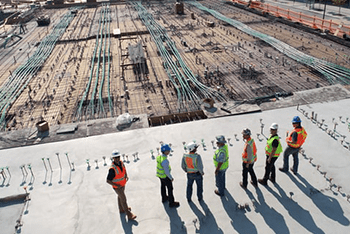 Regroup Mass Notification provides a more unified approach to communicating with entire networks and specified teams alike. Unlike stand-alone texting apps, Regroup delivers a more robust solution for accountability, safety enhancement and reporting. As a safety tool (in combination with an intelligent communication plan), Regroup can help keep traveling and on-site team members safer and more aware of potential threats.
Regroup can automatically send severe weather alerts to let crews know their next steps to ensure safety of individuals and assets. Coupled with Regroup's geofencing technology, team members can be automatically alerted when entering a potentially dangerous area. As we've previously discussed, outdoor workers can be easily endangered in changing weather conditions. Using Regroup's technologies can help keep them one step ahead of potential exposure.
When the unthinkable happens (such as an onsite injury), Regroup can be used to keep supervisors and other team members in the loop. Once emergency response has been coordinated, Regroup's Mobile App allows those on the scene the ability to communicate updates and other essential information back to administrators and team leads. Regroup's two-way messaging can assist team leaders in assessing the site's immediate needs, allowing for a more orderly resumption of operations.
Managing Logistics and Labor with Mass Notification
In construction, downtime equals negative impact to profitability. Keeping crews productive while coordinating materials providers and specialists can present its own specific challenges for foremen and site supervisors. With its unified communications capabilities, Regroup delivers a more manageable way to keep workflow organized and on-time.
Regroup's QuickPost Templates allow project leaders to send requests to suppliers in their network more quickly and more accurately. And, its reporting features provide an easy-to-understand analysis of responses. This enables a more efficient relationship between approved suppliers and internal teams. It can also help project managers provide more accurate planning models.
Regroup is also widely used to update teams of shift shortages and site closings. More effective than traditional methods, Regroup's delivery to email, text/SMS, intranets, mobile devices and more combine to give better coverage when time is money and downtime is an unacceptable risk.
The Ultimate Training and Compliance Tool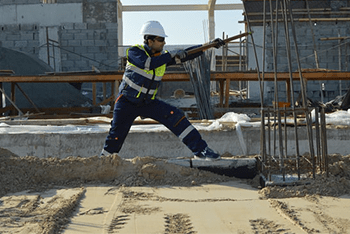 Throughout a number of industries, Regroup is used as a complementary training and compliance tool. It can help team leaders ensure everyone receives notification of requirements, and that team members follow through with requisite actions and responses.
In the example of OSHA policy compliance, Regroup can help team leaders clearly communicate updates across a multitude of communication channels. This method of saturation ensures that important information is not overlooked by responsible parties. Administrators can even require acknowledgement, better establishing adaptability by workforces.
Augmenting training efforts with mass notification can also improve retention and accountability. When new policies are adopted, or new procedures put into place, using a platform like Regroup can help keep everyone in the loop, answerable and on point. This helps keep teams more nimble to changes and, ultimately, more productive and profitable.
The Communication Features Most Needed by Construction
As we've discussed, safety concerns will always be paramount to construction companies and contractors. Having an emergency alert system in place is essential to on-site crews and traveling employees. Regroup's capabilities include the capacity to deliver when power is out or cellular communications are limited. Regroup also provides for two-way communication during times of emergency. Focused on safety-first, Regroup's robust cloud-based platform delivers when others are unable.
Used for everyday business, Regroup simplifies communications while giving end-users a simple and familiar experience. Businesses can automate processes to save time and retain the continuity of day-to-day operations. Plus, Regroup provides a more collaborative platform that allows you to communicate with your entire network — or specific groups — without costly additions to your infrastructure.
Your Next Steps
We invite you to download Regroup's Guide for Construction. This quick read will demonstrate the important use cases for mass notification on the job-site and across your entire organization — to protect lives and assets while remaining profitable.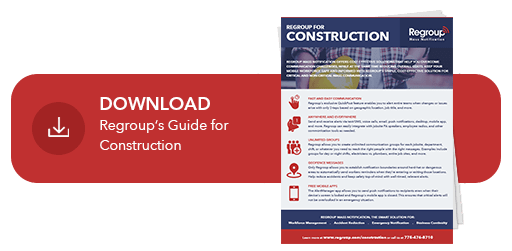 Ready to see more? You can schedule a no-obligation demo of Regroup's powerful notification system
here
.