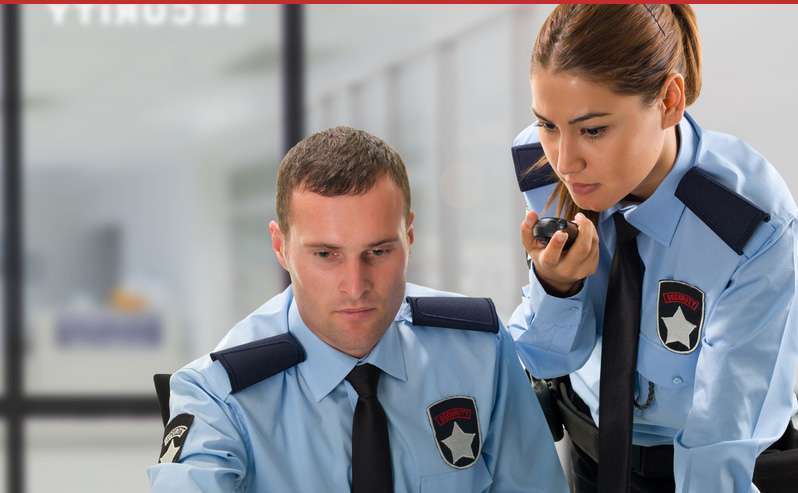 Smarter Communication Technologies for Security Companies
Businesses of all types — from small retailers to large enterprises — rely on security companies and their officers to keep people and premises safe. For a security guard, in the field, it's crucial to have constant awareness and a plan to respond quickly and efficiently, should a problem arise.
The potential daily challenges for the field of private security can often include a suspicious or volatile individual, severe weather, technology failures, or even a patron in distress. For the best possible outcomes, security officers must be well-trained and well-equipped at all times.
And, since the private security industry remains a competitive one, it should be no surprise that many companies search for more cost-effective solutions to serve the needs of their field officers. Two-way radio technology may not always be the most effective solution for communications challenges. Technology itself can be costly and many in the private security industry have chosen to look towards more modern communication solutions.
A Cloud-Based Solution for Security
The cloud-based communication approach offers a number of advantages over traditional two-way radio communication tools. Regroup's mobile platform virtually eliminates the need for costly future equipment upgrades, it can serve as a long-term cost saver as well.
With a cloud-based solution like Regroup, your administrators can send mass notifications to the entire network of on-site security guards, select only certain locations through geofencing technology and effectively manage incidents and responses. Mass notification can also be utilized in routine messaging, training and policy updates — keeping your entire network informed of important updates.
Critical Alerting for Security Officers
Using virtually any smartphone on the marketplace, Regroup's Mobile App allows your officers to send critical notifications and alerts, as needed. What's more, Regroup's partnership with FEMA ensures that the Mobile App delivers even when cellular towers are hobbled or power is out.
Using two-way communications through Regroup's Mobile App allows your on-site security officers to request assistance and provide updates when faced with a critical situation. This enables an isolated officer to request the backup he or she may need when moments count.
Two-way communications like these can promote better outcomes for patrons in distress, active shooter situations, or incidents of suspicious or volatile behavior.
Discretion When Needed
There are times your security guards will need to communicate with discretion, and traditional two-way radios can easily complicate their ability to do so. With a mobile platform, guards and officers can communicate more discreetly — through voice, text, and alerts — while maintaining their own safety and security.
This can be an essential part of protecting the well-being of your officers as well as your client's place of business. Regroup can also provide instant 'Man Down' and panic button alerts for your field force — ensuring the fastest possible response from other guards or officers.
What Two-Way Radios Can't Do
While the familiar technology of two-way radios may be comfortable equipment for many on-site security professionals, they lack the ability to establish evidence, in the event of a crime.
A mobile platform like Regroup allows your officers to attach a photo or video to their mobile alert. This can be instrumental in establishing needed proof when circumstances demand it. It can also be a tool for situational awareness within an entire team of on-site security guards, allowing them to get a better understanding of evolving situations and events.
This can also be an invaluable means for team leaders to analyze and advise on situations, or as a training tool with new team members.
Supporting the Mission
Private security guards can face a number of challenges throughout their workdays. From theft and shrinkage to more violent situations, the security officer remains at some risk in order to protect the safety and property of their client company. For them, it only makes sense to ensure the proper tools are in place and that they have the needed support to carry out their duties in a safe and efficient manner. Cloud-based mobile communication is the new wave of security equipment that can help protect your team, ensure the best experience for your clients and reduce unnecessary costs in equipment.
Your Next Steps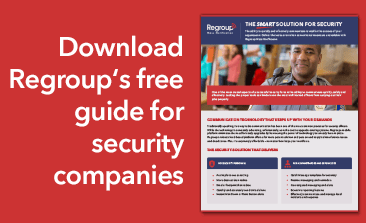 Download Regroup's free guide for security companies now. This no-nonsense guide to mass notification for security forces is everything you need to evaluate your current communications plan and find out how a cloud-based solution can keep your team safer and better informed.
Ready to see more? You can schedule a no-obligation demo of Regroup's powerful notification system
here
.