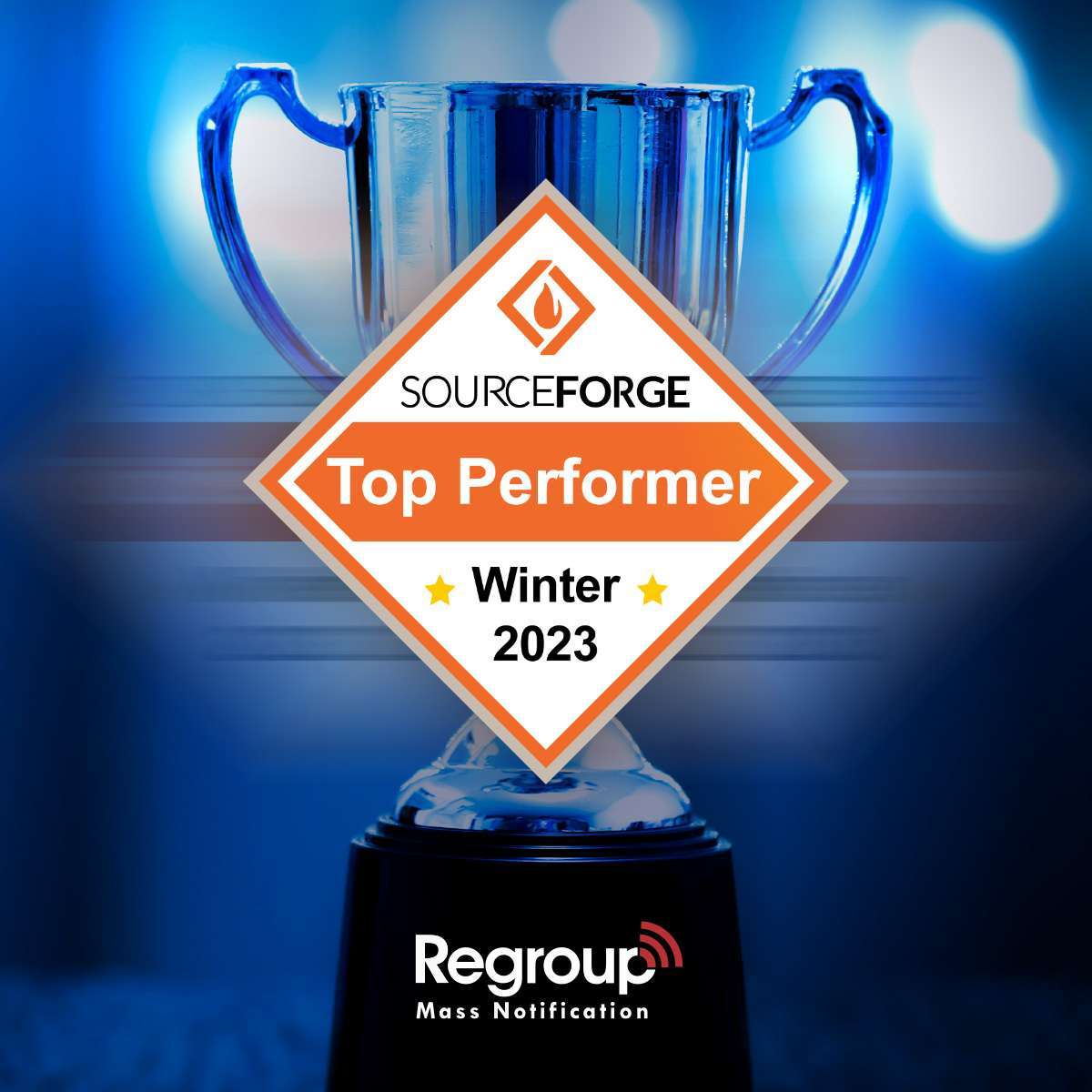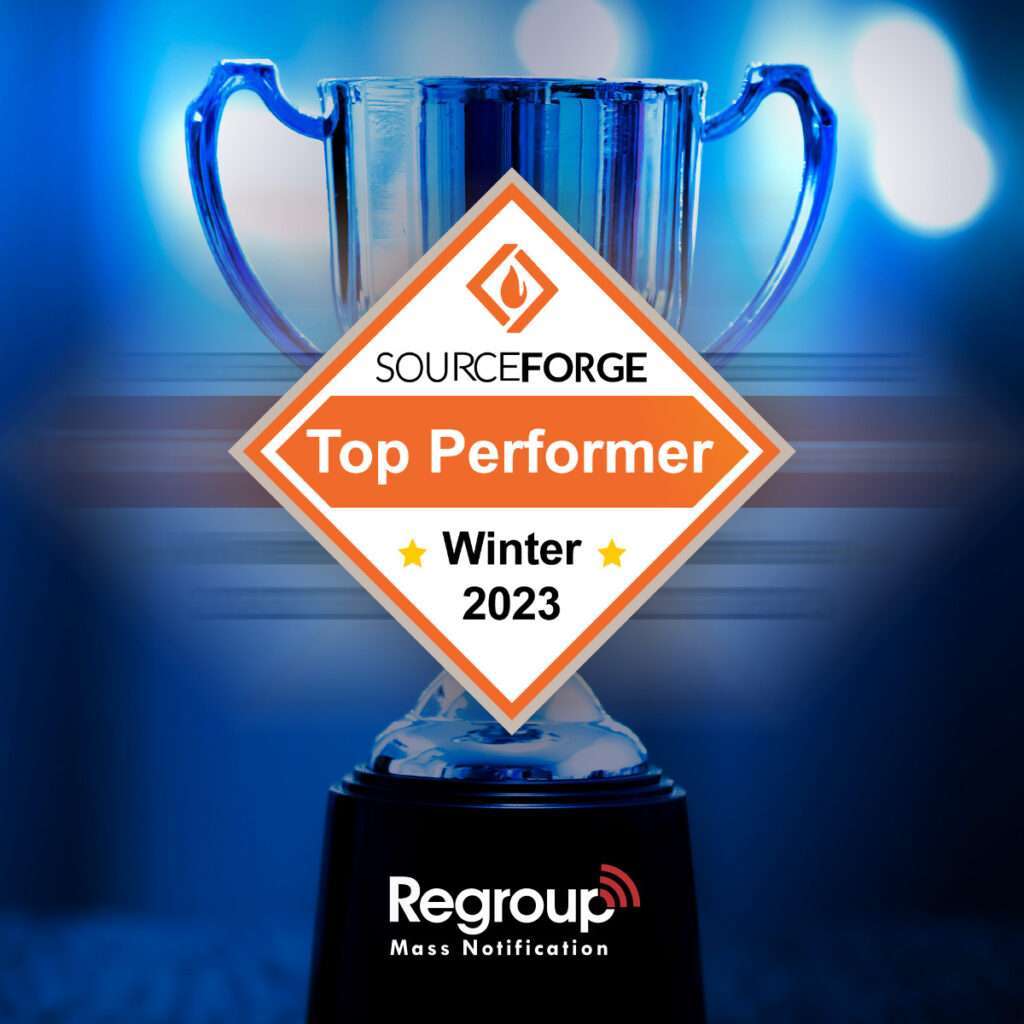 Regroup Wins the Winter 2023 Top Performer Award from SourceForge
Regroup Wins the Winter 2023 Top Performer Award from SourceForge
Regroup Mass Notification is proud to be a winner of the Top Performer award from SourceForge, for its mass notification solution.
Regroup Mass Notification (www.regroup.com) today announced that it has been awarded a Winter 2023 Top Performer Award by SourceForge, the world's largest software and services review and comparison website.
This award recognizes exceptional companies and products with a significant amount of recent favorable user reviews that put them in the top tenth percentile of highly reviewed products on SourceForge.
"We are excited to accept the SourceForge Winter 2023 Top Performer Award", said Regroup COO, Chris Utah. "We do our best to provide a best-in-class communication solution and address each client's needs effectively. It's a great pleasure to be valued by our customers and recognized by SourceForge".
To win the Winter 2023 Top Performer award, each winner had to receive enough high-rated user reviews to place the winning product in the top 10% of favorably reviewed products on SourceForge, which demonstrates the utmost quality that Regroup delivers to customers.
About Regroup Mass Notification
Since 2006, Regroup Mass Notification has provided a cloud-based, multi-channel mass notification platform for emergency and routine applications. Serving the educational community, enterprise, manufacturing, finance and government, Regroup's continual pursuit of excellence has made it the most trusted name in mass notification and a leading-edge provider of smart communication solutions for clients throughout North America.
You can schedule a no-obligation demo of Regroup's powerful notification system
here
.