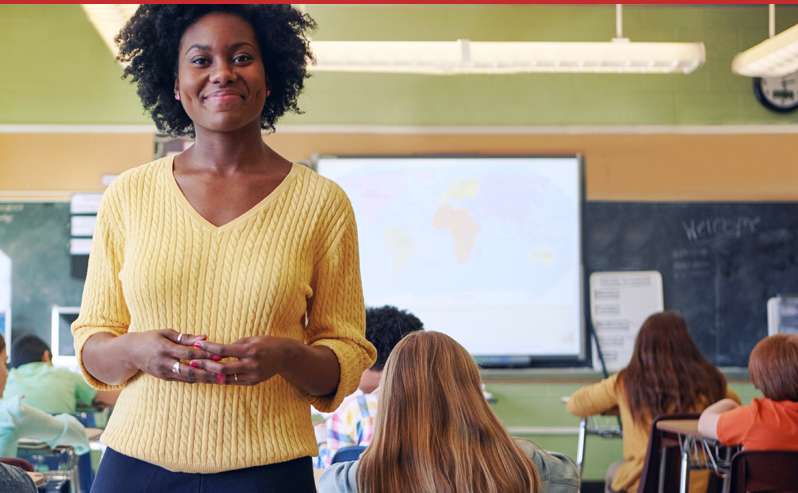 Promoting a Safer School Through Mass Notification
August is Back to School Month. Learn how to keep students and staff safer with Regroup's approach to school safety.
As summer winds down and students begin returning to school, many K-12 schools across North America prepare for policy changes and new procedures. The Delta Variant of COVID-19 continues to create challenges for school administrators and educators at every level. And, now that distance and virtual learning is becoming less available, schools are left to find more creative ways to keep students safe.
Even without the added potential dangers of coronavirus, schools continue to experience a number of issues that can directly impact the safety of students, faculty and staff. Over the years, the number of shootings in the K-12 environment has increased at alarming rates. As of June 2021, 79 school shootings have been reported in the United States alone.
Most K-12 schools have emergency management plans in place. However, training staff, communicating potential threats and responding to emergency situations in an orderly fashion can all be challenging — particularly when groups of children are at risk.
Ongoing training for faculty and staff is essential to maintaining a safe learning environment for young children. And, when a mass notification system like Regroup is made part of the overarching communication plan, schools can experience a more successful approach to student safety.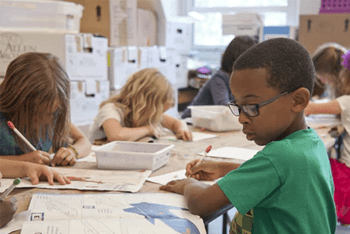 Using Mass Notification for School Safety Best Practices
Using a platform like Regroup can help school administrators and staff more effectively reach the people they need to reach when moments count. But, mass notification can also be used to reinforce daily procedures and processes that enhance safety in and around the school.
Administrators can quickly send notice of planned drills to educators and other staff. Using Regroup's unlimited Quick Post templates, communication is quick and easy. Plus, Regroup delivers to email, mobile devices, text/SMS, intranets and public address systems — making it more effective than with email alone.
Central Reporting for Fast Response
Regroup's free Mobile App allows users to send tips to supervisors and network administrators. This can help mitigate risks to students in the event of suspicious activity. And, with Regroup's robust two-way communication abilities, users can receive instructions in real-time to ensure the safety of their students.
Regroup also allows unlimited administrators and groups. This is particularly useful in helping to establish safety teams, individual roles and responsibilities. Team members can then easily provide assessments of school facilities, safety and emergency equipment and areas of concern.
Automated Alerts that Eliminate Guesswork
Regroup delivers automated emergency alerts from the Integrated Public Alert and Warning System (IPAWS) as well as the National Weather Service (NWS/NOAA). When severe weather approaches and conditions are potentially dangerous, Regroup can automatically alert the entire school staff and faculty and give instructions to either shelter in place or prepare students for pickup.
Because severe weather alerts are automatically delivered to email, text and mobile devices, faculty and staff are better equipped to respond quickly and ensure a higher level of safety for students.
Keeping Faculty and Staff Better Informed
Mass notification offers a number of benefits for day-to-day communication and school administration. Used as a complement to the school's communication plan, mass notification can be used for notifying faculty and staff of policy changes and updates, continuing education requirements and more. And, with Regroup's reporting features, administrators can easily visualize individual responses and actions.
This can be useful both on premises and for educators who continue to work remotely. Keeping the entire network informed helps close communication gaps and improve overall performance.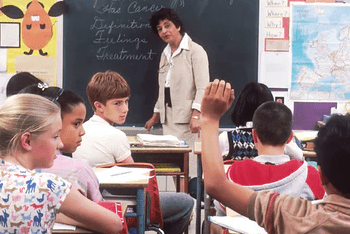 Integrations for Schools That Deliver
Regroup provides a number of powerful integrations and tools to unify communications for schools. Our partnerships with Canvas, Blackboard Learn and PowerSchool are designed to be scalable, increase family involvement and promote collaboration among educators.
Regroup's Desktop Alerts are a powerful and popular tool for sending emergency notifications, updates and more — conveniently to a pop-up notification on any desktop, regardless of operating system.
For larger districts, Regroup also integrates directly with Microsoft's Active Directory as well as Single Sign-On. These robust integrations unify communications, increase network safety and allow administrators a more simplified approach to managing contacts and permissions.
Conclusion
A safe and constructive learning environment can be better achieved with a sound communication policy and the tools to keep everyone informed. Using Regroup Mass Notification for emergency alerts gives faculty and staff the advantage in mitigating risks to students or even property. And, using Regroup to complement a school communication or safety plan can make everyday messaging simpler, faster and more effective.
Your Next Steps
We invite you to download Regroup for Education. This quick read will show you how a smart communication plan, coupled with the right tools, can keep students and staff safer every day and during emergencies.