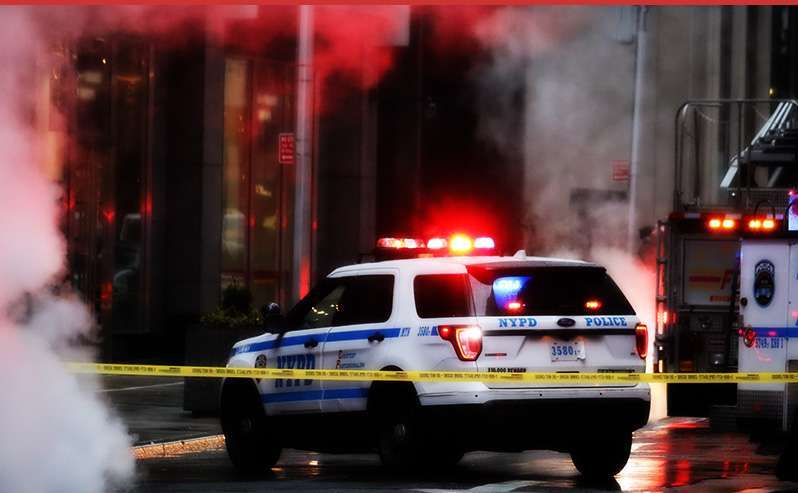 National Crime Prevention Month: How Mass Notification can Help
With the number of crimes continuing to rise, it's no wonder that so many communities have been implementing mass notification systems. These systems are designed to help communities and  law enforcement officials quickly reach out and inform residents, business owners and city employees in the event of a crime. In this article,  we'll look at how mass notification systems can work with your local law enforcement officials to prevent crime.
Can a Mass Notification System Prevent Crime?
A mass notification system is a technology platform that lets law enforcement agencies  – and others – send out alerts to residents about an emergency event or dangerous suspect. The success of a mass notification system is determined by several factors, including the types of crimes that are prevalent in the community, how law enforcement and the community use the system and the public's adoption of the system.
Despite their potential to prevent crime, mass notification systems are not yet widely used. In fact, many states do not yet have regulations regarding mass notification systems. However, municipalities and law enforcement agencies are finding that MNSs, such as Regroup's, can drastically improve emergency response time and reduce the impact of criminal activity.
Additionally, private and public organizations can use mass notification systems to help prevent crimes by keeping their staff, students, personnel and stakeholders informed of emergency situations and by allowing them to report dangerous or suspicious situations anonymously and safely.
What Types of Crime can a Mass Notification System Prevent?
MNS systems are good for preventing:
Kidnapping and sexual assault: A mass notification system can help police quickly notify residents about a known offender who may be in the area and thus reduce the likelihood of an attack. Also, Regroup's GeoFence feature can help notify others when a specific area may be at a high risk.
Burglary: Burglaries can occur at any time, indoors or outdoors. If crime prevention officers are not at the scene, residents may not report a burglary, lowering the chances of catching the offender. A mass notification system can help police quickly notify a large number of residents to the potential danger. Likewise, anonymous tip reporting can let individuals notify the authorities of criminal activity without fear of reprisal.
Vehicle theft and drug trafficking: A mass notification system can help police quickly notify residents of stolen vehicles, drug deals and other illegal activities in their immediate area. Authorities can also provide steps for residents to secure themselves and their property
A mass notification system is not only helpful for police and other authorities to inform citizens about dangerous situations. Communities and organizations can also use it to report emergencies and help activate responses more quickly.
Key Features of a Successful Mass Notification System
A good customer support team can ensure the successful implementation of a mass notification system. However, for the overall success of mass notification in the effort to minimize crime, other factors should be considered:
Community support: Mass notification systems can be most successful if the public fully supports them. Community adoption is crucial to helping residents understand the alerts. This can also lead to improved response times by law enforcement officials.
Effective communication: The law enforcement agency and the public must be able to communicate effectively with each other. A successful system relies on clear communication about the alerts, how and why they are being issued and what action residents should take.
Rapid response: Mass notification can help law enforcement respond to emergencies more rapidly, but they should also be used to notify residents about other incidents that are less urgent, such as a neighborhood prowler or a report of a suspicious person.
Privacy: A successful mass notification platform allows police to quickly notify residents while protecting personal information. For this reason, anonymous reporting and enabling residents to send tips can be essential in reducing crime.
Mass Notification System Pitfalls to Avoid
While mass notification systems have the potential to help prevent some crimes, they need to be used judiciously in order to affect the best possible results:
Frequency of alerts: Use discretion when deciding what type of messaging to send to your audience. Sending non-essential messages too frequently could cause fatigue in some recipients. .
False alerts: Be sure to maintain trust with your recipients and make every attempt to avoid inaccurate alerts. Even in hurried circumstances, ensure your messaging is as accurate and actionable as possible.
Privacy and personalization: Mass notification systems can be more successful if residents grant permission to receive alerts. Regroup Mass Notification allows users to easily opt-in and out of receiving alerts, and it allows them to select the types of messages they wish to receive and in their preferred language.
Your Next Steps
Mass notification systems can be useful tools for law enforcement agencies and communities that want to quickly alert residents to potential criminal activity.If your community or municipality is considering a mass notification solution to help keep residents safe and informed, we welcome you to schedule a free demo with Regroup now. We can help you develop a customized solution that best addresses the unique needs of your community and its residents.