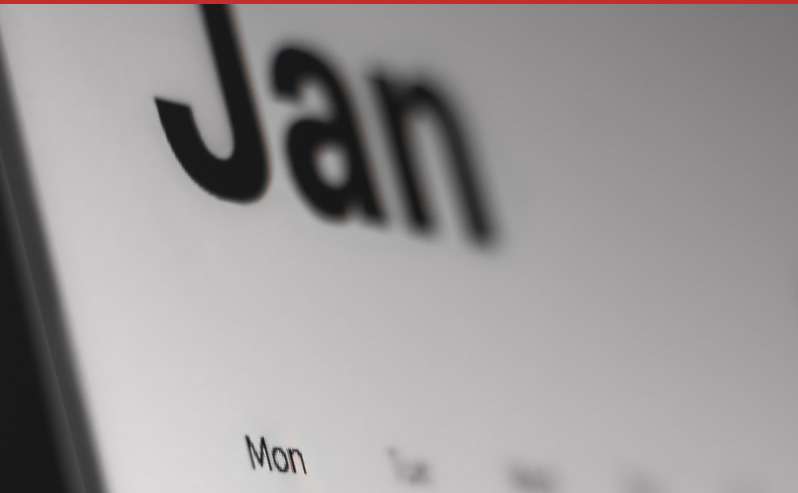 Moving Ahead in 2022: How to Communicate and Prepare in the New Year
With global challenges still impacting us, Regroup takes a look at how organizations and businesses can overcome hurdles through smart communication and preparedness.
As a new year begins and businesses and organizations are back in full swing, it's noteworthy that many challenges of the past two years will surely spill over into 2022. In order to remain prepared and resilient, it's imperative for organizations to embrace new techniques and approaches for minimizing disruptions and threats.
We've previously discussed the impacts of COVID-19 on businesses and learning institutions as well as recent increases in cyberattacks, supply chain disruptions and adjusting to remote work environments. Clearly, these challenges will remain with us well into 2022 — and, perhaps — beyond.
At Regroup, we live and breathe communication. From emergency alert technology to routine notifications, we give our clients smarter, easier and faster ways to communicate to their teams and beyond. Their safety and success are the rewards that drive us.
Since 2006, we've been helping organizations develop smart communication plans that help keep their teams safe, informed and productive. It's our belief that communication is the key to success in virtually every business environment and, with that, we share some tips to help you overcome the hurdles that may carry over into 2022.
Remote Workforces: Here to Stay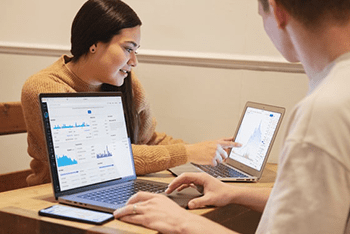 Regroup's COO, Chris Utah, spoke with SourceForge about remote work and how it is very likely the new normal for most businesses. Additionally, Bloomberg reported that large numbers of employees would rather leave their jobs than return to an onsite environment.
Because remote and hybrid workforces are quickly becoming the new normal, a different approach to communication is warranted for companies that want to maintain their edge.
Tools like Desktop Alerts can make it easier to get the attention of a remote worker who is focused on a particular task or project. Used for announcements, planned messaging and other updates, Desktop Alerts are an effective way to stay in touch with the remote worker and a means to reduce unnecessary video calls and meetings. They also allow managers to conduct 'wellness checks' to ensure the remote employee isn't feeling disconnected. The results are more productivity, better understanding and a higher level of employee satisfaction.
The Ever-Changing Global Pandemic 
For over 22 months (as of this writing), the entire world has been devastated by the COVID-19 pandemic. We've seen businesses closed, metro centers locked down, drops and spikes in reported cases and flurries of ordinances that affect schools, enterprise and private life. The only constant has been constant change.
Businesses, learning institutions, local governments, Tribes and Nations and virtually every other type of organization has been affected by the evolving landscape of COVID-19 and exposed to fines and other penalties for non-compliance with ordinances.
It is essential that organizations stay up to date with changing requirements and communicate those ordinances clearly with their teams. To that end, mass notification can complement more traditional means of communication by alerting teams in specific areas of new requirements, or by alerting different management units of new procedures.
Using a multichannel solution like Regroup, important messages can be delivered to email, mobile devices, landlines, desktop alerts, text/SMS and corporate intranets. This ensures better coverage and higher recipient action when attention is imperative to daily business.
Reducing Disruptions Before They Start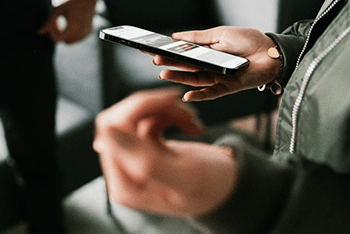 The past two years have seen increases in civil unrest, interruptions in supply chains and cyberattacks. No single country has been immune from these problematic events and no organization should remain unprepared for them.
As part of any smart business continuity plan, threat intelligence is a necessary and indispensable tool.
By identifying potential risks (supply chain disruptions, severe weather monitoring, civil unrest reports, cyberattack trends), businesses of every size have an opportunity to brace themselves and enact their contingency plans.
This includes communicating to stakeholders and teams, wherever they may be, sharing vital information and even activating emergency protocols. A threat intelligence tool that monitors corporate assets (locations and teams) and informs parties of potential threats is an invaluable tool for business resilience and can give companies an edge in mitigating hazards.
Since our people are our most valuable assets, a smart threat intelligence plan is fundamental to any business continuity approach. And, the ability to communicate widely and quickly aids in protecting people and assets.
Better Days Ahead
Smart business and organizational leaders keep their eyes on the prize, and that means overcoming adversity to remain profitable, whole and productive. With a more broad-spectrum approach to communications, teams can achieve better productivity while reducing threats against team members and company assets.
As the new year begins, it makes sense to review current communication strategies and identify flaws and weaknesses. With the end goals of safety and resilience in mind, addressing emergency preparedness, dispersed workforces, continuing health concerns and cyber security are all vital steps in 2022 and beyond.
Your Next Steps
We invite you to schedule a quick, no-hassle demonstration of the Regroup Mass Notification platform to learn how your organization can improve internal and external communications during emergency situations or day-to-day operations. Click below to get started.