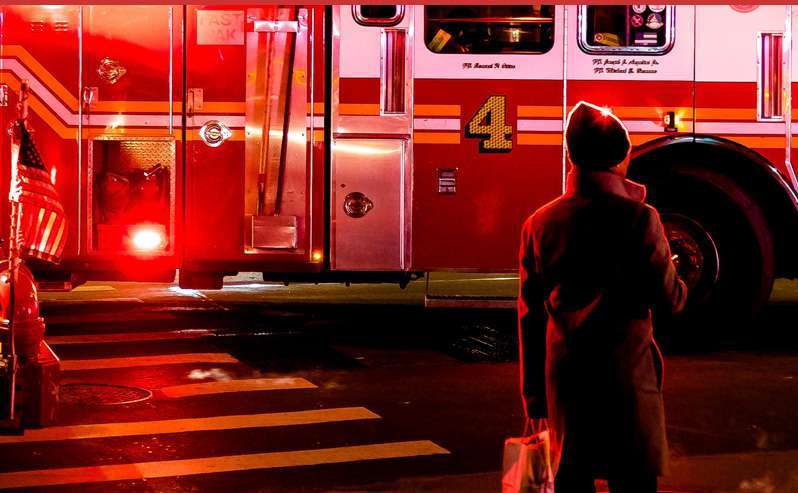 Mass Notification Solutions that Help You Protect the Public
Mass notification solutions are the best way to protect the public during emergencies. Regroup explores the alert capabilities you need to keep people and property safe.
There's no denying that we live in dangerous times. Violent crimes, natural disasters, workplace violence and pandemic outbreaks can all create tremendous challenges for any organization. These events can wreak havoc on local businesses, schools and residential areas, whether they occur once a year or once a month. However, with the right notification systems in place, you can rest assured that your community or organization members will be safer and better protected at all times.
Whether you're a business owner, school administrator, government official or healthcare executive, it's important to understand the benefits of mass notification solutions in the event of an emergency. In this blog article, we'll cover everything from emergency notifications, threat intelligence and risk mitigation, to emergency notification hardware so that you can make an informed decision about what kind of mass notification system is best for your situation.
Importance of a Mass Notification System During an Emergency
Any emergency can be disruptive and destructive. But having preparedness and response plans can ensure best outcomes when a crisis occurs. When people have adequate training and receive clear instructions during a crisis, outcomes naturally improve. This is where a mass notification system can be a life-saving solution for your community and team members. When you have systems, platforms and devices that are in sync and connected to each other, it allows you to communicate with people in any situation quickly and efficiently so that you can let them know what to do and where to go in case of an emergency. You can also help to reduce the damage and risk to property and other assets.
The importance of a mass notification system during an emergency cannot be overstated. It's the most reliable and robust way to reach all of your people in a timely manner.
Types of Mass Notification Systems
A mass notification system is a network of connected communication devices that allows you to keep your community members informed of upcoming events, emergency situations, weather alerts and more. There are many different types of mass notification systems and they can be used for a wide range of needs and scenarios, including:
Public address systems – Public address systems are devices that let you play audio announcements throughout a building or outdoor area. They're often used in facilities like schools and hospitals where communication is critical. Public address systems can also be used to trigger a mass notification system. This helps to inform  your community about upcoming events or emergencies.
Voice-controlled systems – Voice-controlled systems let people communicate with one another via voice or digital assistants. This might include triggering a mass notification system or letting people know when an event is happening or when they need to report to work.
Social media, SMS, App and email systems – Social media, SMS, mobile app and email systems let you send alerts to a group of people. This can be useful in a wide range of situations, such as letting your faculty and staff know about an upcoming event, letting parents know about changes in their child's schedule or letting people know about a weather alert, emergency evacuation, etc.
Notifying and Protecting The Public during an emergency
The notification platform that you use during an emergency needs to be robust and reliable enough to provide you with the tools you need to save lives, protect property and maintain continuity of business. Emergencies happen without notice and can take only seconds to escalate into life and death situations. That's why being prepared is crucial.
A mass notification system like Regroup provides you with a number of intelligent  features that include:
Easy-to-use but comprehensive unified communications interface
Multiple fail-safe features to ensure alerts can always be launched
APIs to automate emergency notification
Tools for collecting on-the-scene intelligence to increase situational awareness
Unlimited all-hazards notification templates to help save time in a crisis
Pre-built templates for fast and accurate notifications
Desktop alerts
Having the ability to launch critical alerts and coordinate response through automated notification processes from computers, smartphones, tablets and landlines reduces the margin for human error. This allows your organization to instruct people on how to proceed during emergencies with minimal human intervention.
A unified emergency communication system simultaneously transmits critical alerts to multiple communication channels, including digital signage, PA systems, websites and social media — all with a single click from a user-friendly interface. Regroup's platform also  provides you with real-time analytics and data so that you can save valuable time and ensure decisions are made quickly and effectively.
Security Risk Mitigation with Mass Notification Systems
There are many benefits to  having a mass notification system in place. It can allow you to reach people — regardless of their location — and it will give you the power to send out important and timely notifications. However, identifying risks and potential weaknesses in security before problems happen is another essential part of the puzzle..
Prior to emergencies taking place, it's important to take into account security and risk mitigation services that will help you protect your people, property and brand while reducing risk and preparing for the unexpected. A trusted and highly experienced team of security advisors provides you with comprehensive risk assessments, tailored emergency management, active shooter plans and customized training that help you make the most of your Mass Notification platform.
Your next steps
As you can see, there are many benefits associated with having a mass notification system in place. Regroup Mass Notification provides  your organization with an interconnected system that is easy-to-use, reliable and robust. It  allows you to reach people regardless of their location and it will give you the power to send out important and timely notifications. Schedule a free demo now to see how easy it is to be prepared and to protect your community, your team and your goods.