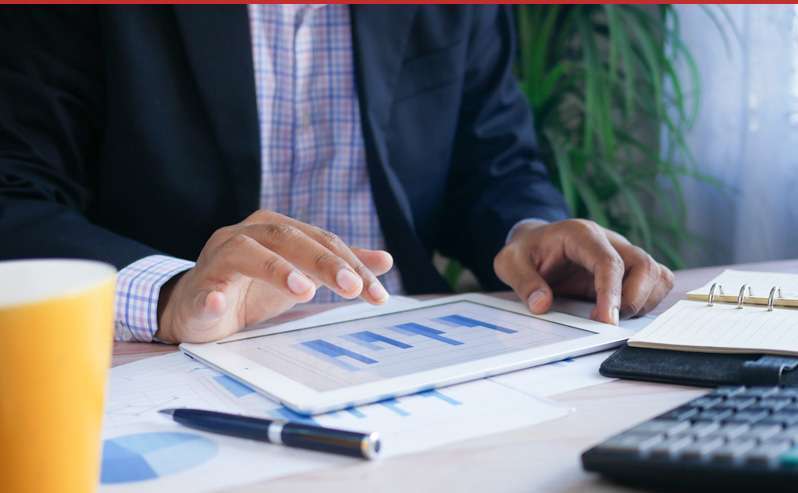 Mass Notification and Critical Event Management for Enterprise
In Part 4 of our series, Enterprise in Focus, Regroup explains how mass notification is a must-have technology for properly executing Critical Event Management.
Critical events — such as severe weather, theft, supply chain interruptions, violence in the workplace and cyberattacks all have the ability to disrupt business and bring unprepared enterprises to their knees. Poor preparation and response can mean serious risks to continuity and revenue, irrespective of the type of business. Defining Critical Event Management (CEM) is an important step to mitigating disruptions and keeping employees safe in the event of an emergency.
Operational resilience relies on stakeholders identifying the worst threats before they happen, preparing contingency and recovery plans and clearly communicating expected actions for each responsible manager or team. A proper CEM incorporates actionable steps for each scenario and relies on technology-driven solutions to aid in responses to critical events.
Incident management requires a broad, pre-planned response in order to be effective enterprise-wide. For this reason, mass notification and its complementary technologies are must-haves for CEM.
How Mass Notification Aids Critical Event Management
Because a mass notification system can reach thousands of individuals as well as specific groups of people, it is the fastest and most reliable way to get the word out when a critical event has occurred. Additionally, in cases of severe weather and IT threats, many notifications can be automated through the use of integrations. This gives responding parties the advantage of time and planning so that they can guide their teams and operations in the best way possible.
When time matters, traditional methods of communicating may not be the optimal solution. Incorporating a mass notification system that blankets your communications channels and delivers to email, text/SMS, push notifications, desktop alerts, landlines and corporate intranets is far more effective and impactful than sending a single email to a group of recipients or phoning specific stakeholders.
This allows enterprises to rally response teams with actionable insights and directives from their incident management plans. It can eliminate downtime by targeting specific players and keeping response teams in the loop. By way of emails, two-way communications, desktop alerts and push notifications, a hierarchy of response to threats can be more easily engaged.
Automate Where Possible
With mass notification, it's possible to automate a large part of your Critical Event Management. This means having templates, automated notifications and alerts to specific groups in the event of certain circumstances.
It makes sense for administrators and stakeholders to harness pre-defined templates so that messages are clear and concise. It is also critical that two-way communications be available so that responders are able to report back and receive further directions for crisis prevention.
This enables fast communication and rapid response to assess risks. When notifications are automated, through integrations, the reaction to crises is faster and more proactive — lending to better outcomes.
Analyzing Threats to Your Enterprise
More so than ever before, threat intelligence and monitoring are becoming essential parts of business continuity and operational resilience. In 2020 alone, 90% of IT organizations reported increased cyberattacks. Additionally, 2020 produced a wave of civil unrest that was previously unprecedented and gave a bleak outlook for businesses in over 33 countries.
Identifying potential risks before they become threats is an important practice for enterprises. Adopting technology to monitor local, regional and worldwide threats makes sense for virtually every type of business. When integrated with a corporate communications strategy and a mass notification platform, threat intelligence and monitoring can help companies strengthen their defenses against a variety of issues. Planning and sharing information among stakeholders is also an essential part of the equation.
Getting Critical Notifications to Your Enterprise
Whether you need to communicate with specific teams or an entire network, mass notification is the fastest and simplest way to get the word out quickly.
Regroup's multichannel, cloud-based notification platform delivers reliably to email, text/SMS, mobile devices, desktops, landlines and corporate intranets. This gives the most comprehensive coverage during critical events that require immediate response. As part of an overarching communications and business continuity strategy, Regroup Mass Notification provides a robust, dependable alert solution that delivers even during power outages or cellular tower overloads.
Thousands of enterprises, healthcare organizations and higher education institutions depend on Regroup — every day — for critical and day-to-day notification technology.
Your Next Steps
If your organization is considering a mass notification system for enterprise-wide communications, it's worth exploring the type of integrations and optional features available. We invite you to schedule a no-hassle demonstration of Regroup Mass Notification to learn more about our platform and the additional functionality available for customizing Regroup to your needs and budget.