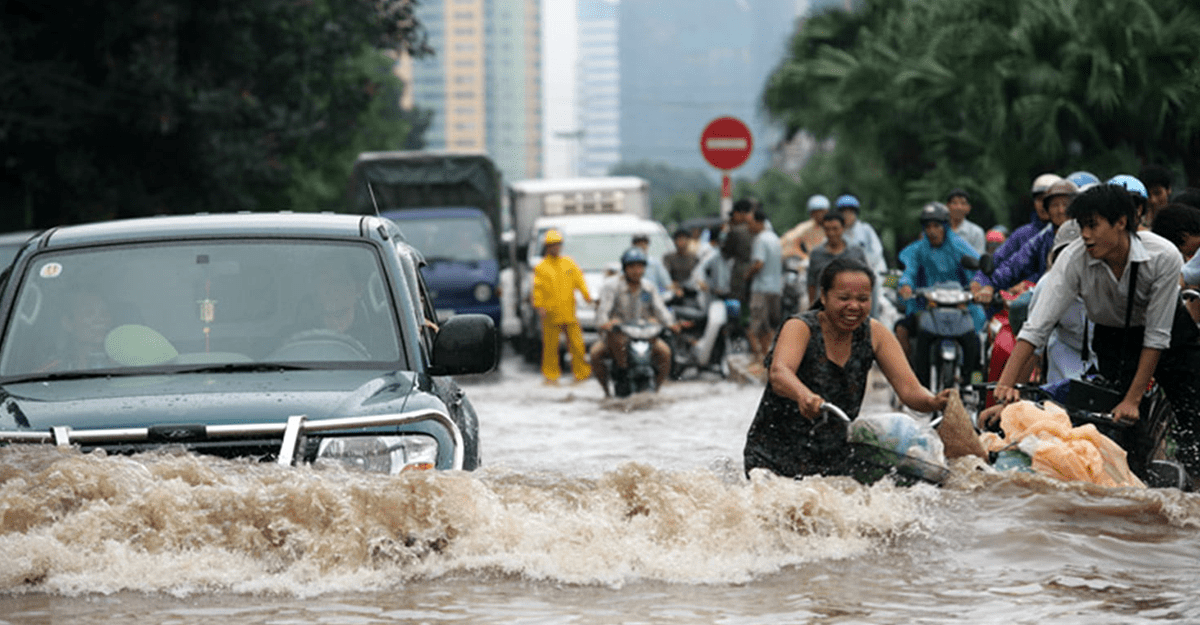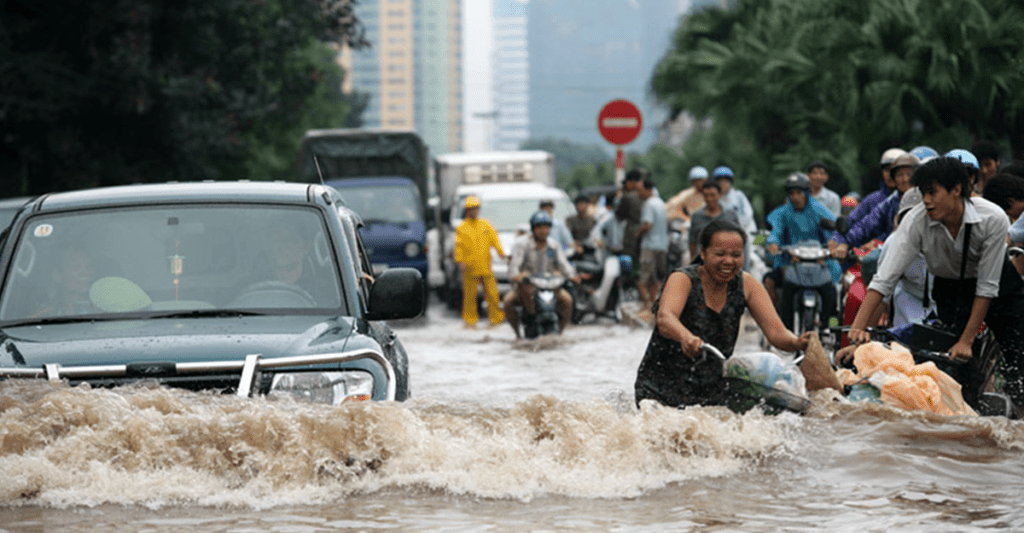 Looking Back at the Record-Breaking Year for Disasters
Most of us breathed a sigh of relief when we turned the page to a new year, as it seemed like every day of 2017 brought a record-breaking disaster that impacted large areas of the country and put millions of Americans in harm's way.
In its year-end review, FEMA reports that 2017 was a historic year that included "unprecedented disasters that affected more than 25 million Americans (almost 8 percent of the U.S. population)." The agency supported 59 major disaster declarations, 16 emergency declarations and 62 Fire Management Assistance Grant declarations across more than 35 states, tribes, and territories.
FEMA, along with its federal partners, provided 138 million meals, 194 million liters of water, 10.2 million gallons of fuel, and installed 1,310 generators to power critical facilities supporting survivors impacted by the four major hurricanes: Harvey, Maria, Irma, and Jose.  
CNN reports that 2017 was also one of the hottest years on record, "ranked as the second-warmest by NASA and third-warmest by the National Oceanic and Atmospheric Administration." The previous year, 2016, remains the hottest year on record, with NOAA ranking 2015 the second warmest and the third by NASA. In other words, the top three hottest years have been the most recent three.
It's no surprise then that 2017 also turned out to be the costliest year on record for weather and climate-related disasters in the U.S. According to NOAA, losses exceeded $1 billion, with approximately $306 billion in total costs — a new annual record for the United States. Previously, the costliest year was 2005, with losses of $215 billion, in large part because of Hurricanes Katrina, Wilma, and Rita.
When 2017 was all said and done, the United States had been impacted by 16 unrelated billion-dollar disasters, including:
3 tropical cyclones (Hurricanes Harvey, Irma, and Maria)

8 severe storms

2 inland floods

1 crop freeze

Ongoing drought

Multiple wildfires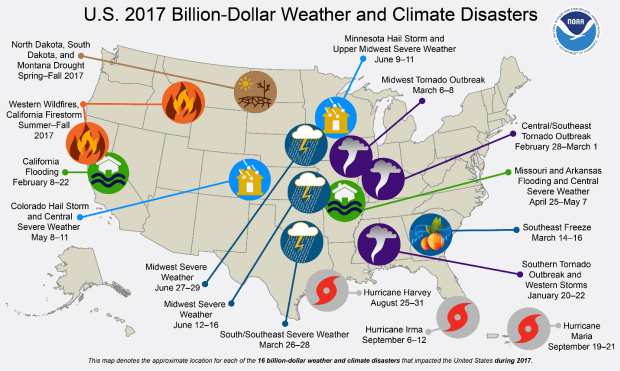 While both 2017 and 2016 each experienced a historically high number of billion-dollar disasters (16 and 15 events, respectively), year 2017 experienced a rare combination of:
High disaster frequency

Disaster cost

Diversity of weather and climate extreme events (note: billion-dollar disasters occurred in 6 of the 7 disaster event categories NOAA analyzes

—

the only event type missing in 2017 was a winter storm with billion-dollar impacts)
2017 also created one of the busiest years for the National Flood Insurance Program (NFIP) to date — thus far, the NFIP has paid out over $8 billion dollars in flood insurance claims.
Here's a look at the jaw-dropping stats of our historic year for disasters.
A Record-Breaking Hurricane Season
Hurricane Harvey
Made landfall in Texas on August 25, making it the first Category 4 to make landfall in the U.S. since Hurricane Charley in 2004

Was the first billion-dollar disaster of the 2017 hurricane season

Brought winds of up to 150mph

Set a record for the highest rainfall total at upwards of 60 inches and around 6.9 million people experienced, at minimum, 30 inches of rain

Total estimated costs

for Harvey have reached $125 billion (note: Harvey is the second-costliest

single weather disaster after Hurricane Katrina in 2005, which had damages of $161 billion)
Hurricane Irma
Made landfall in the Florida Keys on September 10 as a Category 4

Spent three days as a Category 5 hurricane, which is the longest Category 5 since satellite storm-tracking began

Was the

strongest Atlantic basin hurricane

ever recorded outside of the Gulf of Mexico and the Caribbean

Maintained a record-breaking 185 mph winds for 37 hours, the longest in the satellite era

Prompted the mass evacuation of an estimated 6,300,000 Floridians, potentially the largest in U.S. history

Destroyed 25% of the buildings in the Keys and 65% had significant damage

Was the fifth-costliest weather disaster on record, totalling around $50 billion in the U.S.
Hurricane Maria
Made landfall in Puerto Rico on September 20 as a Category 4, giving the U.S. a

record

three Category 4 or greater to make landfall in one year

Tied 2005's Hurricane Wilma for the most rapid intensification, strengthening from tropical depression to a Category 5 in 54 hours

Took only 12 hours to traverse Puerto Rico, but devastated the island with a combination of up to 37 inches of rain and high winds lasting longer than 30 hours

Is the third most-expensive

hurricane in U.S. history, with estimated damages of $90 billion

As of

January 24

— over 4 months since Maria hit the island — nearly half a million Americans are still without power
Historic Wildfires in the West
As if it couldn't get any worse, 2017 was also a historic year for wildfires across the Western states, including two of the most devastating fires to ever impact California — the Tubbs wildfire in the Northern counties and the Thomas fire, which became the largest wildfire in modern California history.
Six of the 20 most destructive wildfires in California history happened in 2017

More than 15,000 homes, businesses and other structures across California were destroyed during the month of October

The combined devastation of the Tubbs, Atlas, Nuns and Redwood Valley wildfires represent the most costly wildfire event on record and caused 44 deaths

The Thomas wildfire in Santa Barbara and Ventura counties topped 280,000 acres and became the largest single wildfire in California history.

More than 9.8 million acres were burned across multiple Western and Northwestern states, well over the 10-year average of 6.5 million acres

Montana saw wildfires burn more than 1 million acres during 2017

Damages incurred from the historical wildfire season are upwards of

$18 billion

, tripling the previous U.S. annual wildfire cost record
Emergency Alerts and Warnings
FEMA and NWS provided real-time support for local and state authorities through Wireless Emergency Alerts (WEAs) to keep citizens informed of impending dangers. Regardless of the type of event, mass notification played a critical role before, during and following the year's multiple disasters — underscoring the importance of having systems in place to respond quickly and effectively to a wide range of weather-related threats and natural disasters.
Clients of Regroup located in impacted areas had the tools to disseminate those critical alerts and updates to their network via all communication channels being leveraged during catastrophic events. This included messages sent via mobile app (SMS/text and push), social media, email, landlines, website portals, and more.
With a new year of seasonal events ahead of us, our team stands ready to help your company or organization weather any storms that 2018 may bring your way. As a client of Regroup, you can benefit from a wide array of tools and capabilities that strengthen operational resilience and can help save lives, including:
A seamless IPAWS integration with an intuitive, user-friendly messaging interface

Real-time National Weather Service (NWS) watches and warnings can be automatically disseminated to all devices and groups

The opportunity to beta test Regroup's ShakeAlert integration through a new US Geological Survey approved pilot program

Geo-targeted alerts that reach people in critical areas with custom messages

Regroup's AlertMe mobile app with push-notification messaging that can bypass cell towers to deliver messages even when networks are down

Automated all-hazards alerting to accelerate delivery and reduce the margin for human error
See for yourself how Regroup's robust, yet user-friendly mass communications platform can help you keep the lines of communication open during catastrophic events. Give us a call at 1-855-REGROUP or email inquiries@regroup.com to schedule a customized demonstration of our award-winning system. Ensure your organization can weather the next storm with Regroup.