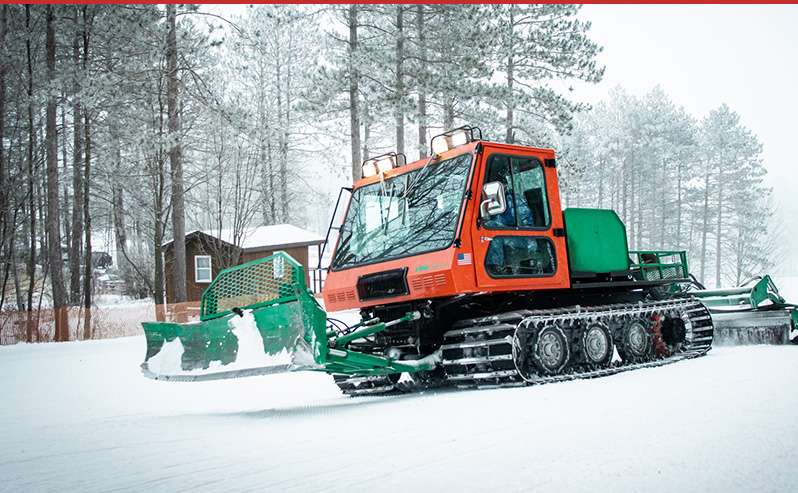 Keeping Outdoor Workers Safe During Severe Winter Weather and Storms
Learn the dangers of severe winter weather and how you can better equip your outdoor workforce to remain safe and respond to emergency situations more effectively.
Colder temperatures and winter storms can be dangerous to those who work outdoors. For governments, companies and other organizations who employ outdoor workers, it's important to understand the physical risks associated with lower temperatures and prepare their workforces for them.
This means ensuring workers have the appropriate information and the proper gear for dealing with extreme conditions caused by snow, low temperatures and winter storms. Even the traveling worker needs the right tools for staying safe during the winter months.
During the winter, worker injuries can increase with outdoor workforces. Avoiding them calls for common sense and some guidance from team leadership.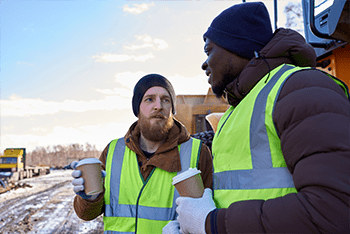 Slip and Fall Accidents
Icy and wet surfaces make even the most cautious worker vulnerable to falls. Injuries like sprained joints, broken bones and strained backs can create challenging emergency situations for workers and emergency responders. To mitigate these risks, team leaders should ensure that work areas are treated with non-slip materials and workers are instructed to follow additional safety precautions to avoid injury.
In the case of an injury, team members should have the tools and wherewithal to report the incident quickly to local emergency services and to organizational stakeholders. Because lower temperatures and storms can delay emergency response, the injured party should be kept warm or moved, when possible, indoors. Stakeholders with outdoor workforces can create checklists for safely dealing with injuries and ensure that each team member follows the proper steps to keep teammates safe should the unexpected occur.
Frostbite
Frostbite can cause serious and permanent damage to skin, tissue and nerves. Extremities, face and ears are the most vulnerable areas of the body for frostbite injury and additional precautions must be taken to guard against damage. For this reason, outdoor workers should be provided the appropriate outerwear, protective clothing and instructions on gearing up prior to venturing out.
Team members and leaders also need intensive training in responding to potential frostbite injury and work to get the affected worker to a safe shelter as quickly as possible. Rewarming, wound care and pain control are imperative in assisting an individual suspected of having frostbite. But, emergency response is also required from medical professionals as quickly as possible to ensure the best outcome for the individual.
Cardiac Issues
Many types of outdoor work are strenuous to begin with. However, when the body is exposed to lower temperatures, the risks of cardiac events can increase. Characterized by shortness of breath, chest pain, arm pain or pressure in the chest, cardiac events are the most serious of emergencies and require immediate response. Calling 911 immediately is crucial for the survival of the affected individual.
Incident reports, given as soon as possible, can also help stakeholders and team leaders document events more accurately. This gives organizations a trail needed to ensure appropriate care is given and that legal or insurance commitments are fulfilled immediately.
Severe Weather
As during any season, sudden weather disturbances and dangerous conditions can happen throughout winter. Snow and ice storms not only endanger outdoor workers, they can create driving hazards, property damage and hurdles for emergency responders.
It's essential for team leaders and the organization's administrators to immediately alert their teams when severe weather threatens their location. Automated integrations with the National Weather Service make this process more intuitive and efficient. Team members can then be advised to shelter in place, vacate the area or take other measures to stay safe.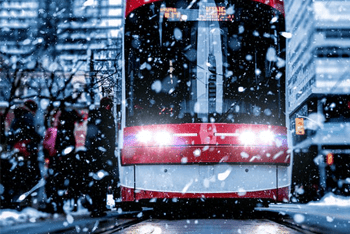 Planning Ahead for Safety
For those businesses and organizations with outdoor crews, planning ahead and preparing for weather-related emergencies is the best way to ensure the safety of one and all.
Make sure your outdoor workers have the needed equipment, such as:
Sufficient batteries for mobile devices
Spare chargers
Vehicle repair equipment (jacks, jumper cables)
Outerwear (waterproof and wind resistant)
Emergency first aid kits
Chemical warming agents
Water
Thermal coverings and blankets
It's also important to maintain constant contact with teams in potentially hazardous situations. For that, Regroup Mass Notification is the perfect safety and collaboration tool for outdoor workforces.
With Regroup's mobile app, workers can notify stakeholders when an emergency has occurred. Likewise, administrators can provide instructions to team leaders with two-way communication capabilities and maintain contact until the situation is in hand.
Regroup also integrates with the National Weather Service (NWS) and NOAA to provide automated severe weather alerts. These alerts can signal outdoor workers on specific teams or by region, providing early warning and advisory information.
Additionally, administrators can use Regroup's geo-targeting capabilities to alert workers in specific areas ahead of storms and other hazardous conditions.
As a training tool, Regroup can be used for emergency drills and other practice exercises to ensure the entire organization — as well as outdoor teams — are well-equipped to respond to critical events and coworkers in need of assistance.
Finally, Regroup's robust reporting can help organizations maintain accountability and transparency. With rich reporting, stakeholders are better able to visualize alert readership and response actions.
When it comes to winter conditions and weather, the only predictable feature is unpredictability. With a bias for planning and a strong communication strategy, companies and organizations provide their people with the tools to stay safe and respond to critical weather in a more effective way.
Your Next Steps
We invite you to schedule a quick, no-hassle demonstration of the Regroup Mass Notification platform to learn how your organization can improve internal and external communications during emergency situations or day-to-day operations. Click below to get started.