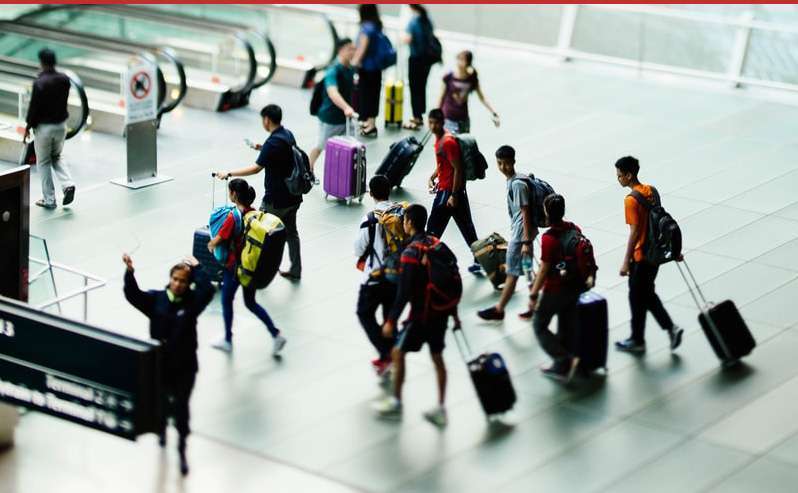 Keeping Employees Safe and Informed During Holidays and Travel
Using a mass notification platform like Regroup can help you keep employees safe and informed while traveling for the holidays or connected if working from home.
As with any holiday season, most people are eager to travel to see family and friends. And, as a global pandemic continues, and many employees continue to work from home, holiday travel will look considerably different from years past.
Employers have a vested interest in ensuring their employees remain safe, informed and as healthy as possible while traveling over the holidays — or in the course of their daily duties. For this reason, a simple, effective mass communication solution acts as a practical addition to any employee wellness program.
To be certain, COVID-19 restrictions remain in place, and many states in the US have differing ordinances for travel and public life. Moreover, the cooler months can often bring unexpected storms and severe weather conditions that can negatively impact those traveling. Using a mass notification solution like Regroup can help keep travel headaches to a minimum for your team members and allow you to advocate for their safety during the holiday season.
Severe Weather
Hurricane season may be the most talked-about severe weather season to most North Americans. But, winter storms can also be unpredictable and deadly. Regroup's mass notification system integrates with the National Oceanic and Atmospheric Administration (NOAA) as well as the National Weather Service (NWS) to provide automated weather information and alerts to every member of your team. This can help give your employees the early warnings they need to plan for delays and adjust their plans accordingly.
What's more, with Regroup's geo-targeting capabilities, you can easily map out a specified region for alerts to be sent. Employees traveling to and entering this specific region will receive notifications and updates automatically, providing an extra layer of safety for those traveling.
COVID-19 and Employee Safety
In March, 2020, Regroup released two new mapping layers that allow network administrators to visualize the spread of COVID-19 at state and local levels. In addition, Regroup can automate specific alerts — based on location — to inform traveling employees of restrictions, potential outbreaks, safety precautions and travel delays or restrictions.
This practice can help your team members travel with confidence and prepare alternative plans if conditions call for increased restrictions.
Two-Way Communications for Emergencies
In the event of an emergency, your team members can use Regroup's Mobile App to establish two-way communications with team leaders or network administrators. This easy-to-use app allows users to send an alert to the appropriate parties should they become delayed, encounter travel limitations and more.
Desktop Alerts for Remote Team Members
For remote employees who remain home during the holiday season, Regroup's Desktop Alerts allow you to stay in touch. Used with planned messaging, daily updates and more, Desktop Alerts can help you stay connected with employees who may find themselves alone during the holidays. Perfect for wellness checks, daily briefings or important updates, Desktop Alerts grab attention fast and are easy to deploy and use.
Keeping the Team Together
Finally, when employees are away from their work environment, Regroup helps you keep everyone in the loop during important business events. Inform employees of closures due to weather, health procedures when returning and other important details. Regroup's unlimited templates allow you to create specific message formats that can be used again and again — ensuring an easy experience and accuracy.
Conclusion
Employers and team leads can make holiday travel and time off more comfortable and connected for their employees through the use of planned messaging and emergency alerts. Keeping the team safe and informed is a powerful way to ensure employee satisfaction and wellness — even during holiday and vacation time. All of which can be accomplished simply and reliably with Regroup Mass Notification's award-winning, cloud-based solution.
Your Next Steps
We invite you to schedule a quick, no-hassle demonstration of the Regroup Mass Notification platform to learn how your organization can improve internal and external communications during emergency situations or day-to-day operations. Click below to get started.