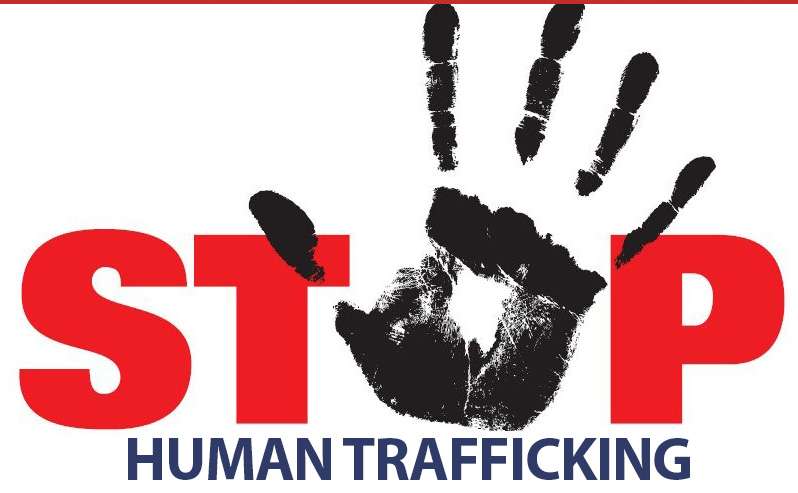 Human Trafficking Awareness and Prevention
In the battle against human trafficking, awareness and prevention are key. Learn more about this epidemic and how you can play a role in ending it.
January is human trafficking awareness and prevention month. According to the International Labour Organization, over 24 million people are currently the victims of forced labor resulting from human trafficking. Of these, an estimated 16 million are trafficked into forced labor or 'modern slavery', 4.8 million into forced sexual exploitation and 4.1 million into state-imposed forced labor.
Women and girls are disproportionately affected by human trafficking and account for over 70% of victims worldwide. It's further reported that the average ages were 12 – 14 for victims forced into sex trade by their traffickers.
According to DoSomething.org, only .04% of survivors of human trafficking cases are accurately identified. This means that the vast majority of human trafficking cases worldwide go undetected and unprosecuted.
While these statistics illustrate the alarming dilemma of human trafficking, governments, advocacy groups and individuals can all play critical parts in reducing incidents of crimes against vulnerable people.
The Child Welfare Information Gateway (a service of the US Department of Health and Human Services) provides a comprehensive list of advocacy groups that work diligently to prevent human trafficking and intervene on behalf of its victims. These mostly non-profit organizations provide assistance to individuals, educational tools and resources for parents and caregivers. We at Regroup encourage you to become familiar with these organizations and support their efforts in fighting this epidemic.
It is also important to be a conscientious and informed consumer. The Department of Labor provides further information on goods and services produced by child or forced labor. Additionally, the Responsible Sourcing Tool can be used to avoid those companies that may be involved in trafficking and forced labor.
You can also find volunteer organizations in your area that offer emergency, transitional and long-term services to the victims of human trafficking by visiting National Human Trafficking Hotline or emailing them directly at help@humantraffickinghotline.org.
In 2020, Regroup Mass Notification worked with the Tribes of Fort Peck, part of the Sioux Nation, battle human trafficking near their lands in Montana. As sex trafficking is often associated with fossil fuel extraction worksites, these areas can be hotbeds of criminal activity against workers and non-workers. Fort Peck Tribes used Regroup to alert their community if someone was reported missing and to educate their people on potential trafficking nearby.
As part of our internal Regroup Gives program, Regroup employees volunteer in and around their communities worldwide to assist organizations that provide care to their members. We recognize our obligation to keep people safe – as a company and as individuals.
Please take a moment to listen to this important message from Regroup's COO, Chris Utah and get involved today.
If you or someone you know needs help, call the National Human Trafficking Hotline toll-free hotline, 24 hours a day, 7 days a week at 1-888-373-7888 to speak with a specially trained Anti-Trafficking Hotline Advocate. Support is provided in more than 200 languages.