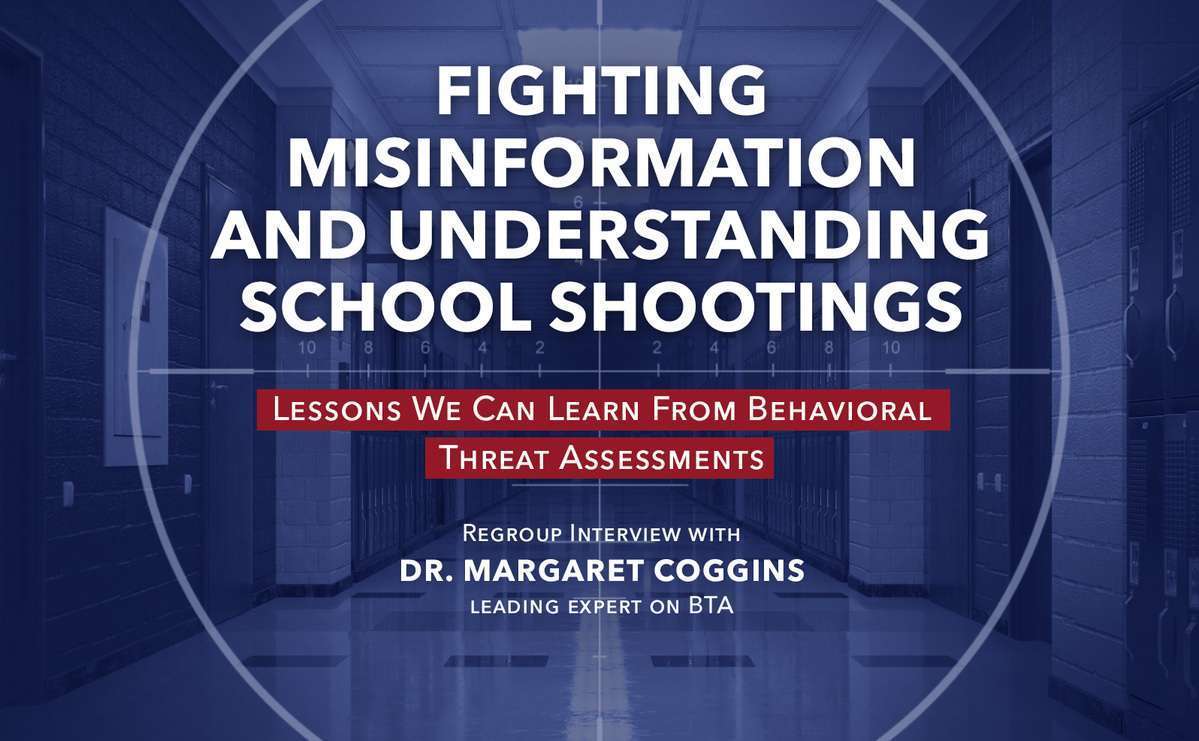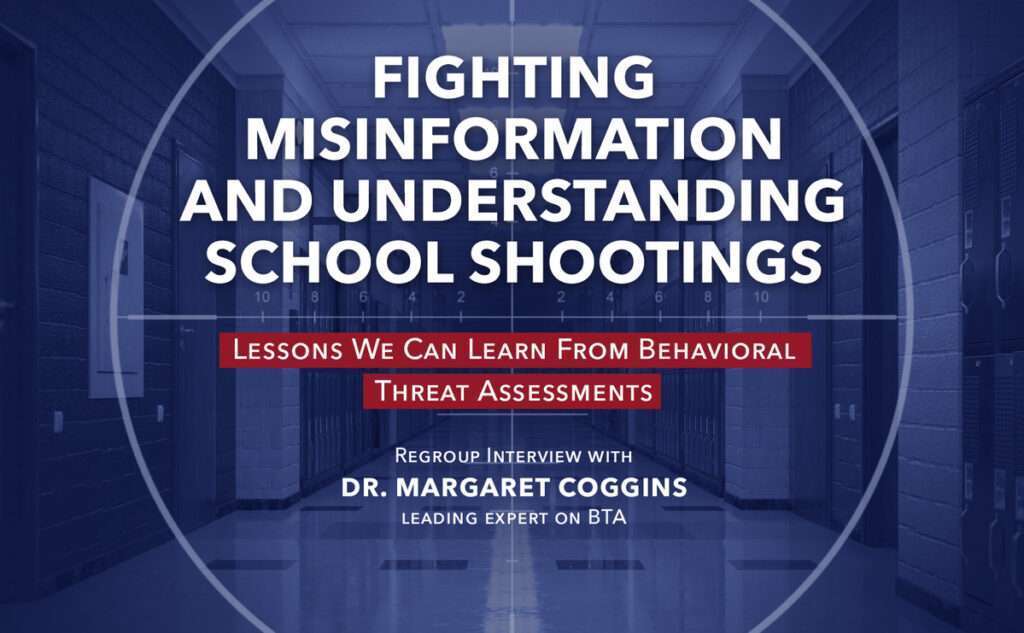 Behavioral Threat Assessments: Understanding School Shootings
Fighting Misinformation and Understanding School Shootings
Lessons We Can Learn From Behavioral Threat Assessments
Any school shooting causes heartache and worries among the U.S. public, parents, students and educators. Often, these incidents appear initially unexplainable, but in the immediate aftermath of these shootings, misinformation may run rampant as people try to develop an explanation, place blame and understand who would commit such acts.
With the investigation into the horrific school shooting at The Covenant School in Nashville on March 27 incomplete, only little information about the shooter has been released, spawning misinformation in social media, with some initial content perpetrating negative and faulty chatter about transgenders.
For school security leaders, this misinformation can distract focus from true behavioral threat indicators that lead to school violence. To keep all students and staff safe, authorities must ensure they are informed by accurate school violence data and employ professional behavioral threat assessments as part of a multi-layered school security approach.
Some key points from the research
In their report, "Protecting America's Schools: A U.S. Secret Service Analysis of Targeted School Violence," The U.S. Secret Service National Threat Assessment Center (NTAC) reports that there is "no profile of a student attacker, nor is there a profile for the type of school that has been targeted: Attackers varied in age, gender, race, grade level, academic performance, and social characteristics. Similarly, there was no identified profile of the type of school impacted by targeted violence, as schools varied in size, location, and student-teacher ratios.
In the U.S. Secret Service study, "Averting Targeted School Violence," addressing a student's behavior rather than on profiles or types of students is the preferred way to prevent school violence.
Transgender perpetrators of mass killings remain rare. A study by the Williams Institute at UCLA School of Law reported that transgender people are four times more likely than cisgender people to be the victims of crimes, including rape, sexual assault and aggravated or simple assault.
Behavioral Threat Assessments
The NTAC reports that there is no specific profile for a mass shooter, and we can not use gender, age or other demographics to identify a person that may commit an act of violence. Since there is no profile for a school shooter, schools should use a Behavioral Threat Assessment (BTA) to identify students who may be at risk for an act of aggression or violence and intervene beforehand. Developed by the United States Secret Service, a BTA is a systematic process and methodology schools can use to:
Identify threats and risks
Assess the seriousness and potential for violence
Manage, mitigate and prevent violence and other adverse outcomes
"A threat assessment process should center around compiling relevant information such as a student's situation and behaviors to assess the possibility of a harmful outcome," said Dr. Margaret Coggins, a security consultant with specialized experience in the prevention of targeted violence. Regroup interviewed Dr. Coggins earlier this year regarding BTAs and school safety.
Some of the key findings from the U.S. Secret Service Protecting America's Schools: A U.S. Secret Service Analysis of Targeted School Violence schools used as part of a BTA include:
A student may have multiple motives for initiating an attack, such as a desire to kill, suicide and seeking fame or notoriety. The most common motive is a grievance with a classmate, but it could also include school staff, a romantic relationship or other personal issues.
Firearms were used by most attackers. Many of the attackers accessed the firearm from the home, either from their parents or another close relative.
Most attackers showed warning signs with psychological, behavioral or developmental symptoms. These behaviors included: 1. psychological (e.g., depressive symptoms or suicidal ideation), 2. behavioral (e.g., defiance/misconduct or symptoms of ADD/ADHD), and 3. neurological/developmental (e.g., developmental delays or cognitive deficits).
The BTA methodology is an evidence-based approach from extensive research and practice and operates within a school's ecosystem. However, a BTA is not a standalone tool. Comprehensive school safety includes conducting vulnerability and security assessments, physical security measures and access controls. It also consists of an emergency preparedness component, such as active shooter training and a school culture motivated and organized around safety and security awareness.
"I like to think about school safety as an enterprise-wide endeavor. Comprehensive school security has many necessary components, and if any component is absent, you're potentially missing a crucial part of a comprehensive program," said Coggins.
Another critical component of a school's emergency operating plan is the school's methods for reporting concerns and communication avenues. Among those multiple avenues should be an anonymous reporting capability. BTA is intended to eliminate shame, stigmas and a code of silence and encourages reporting concerning behavior to care for and support students in need.
The goal of improving communications is to make reporting concerns as easy as possible for those in the school community. Many incidents could be prevented if people felt more comfortable coming forward with concerns about students or peers and reporting what they're concerned about, such as aggressive acts and bullying.
Reporting also includes lower-level communications, such as noticeable changes in a student's behavior or appearance. This doesn't mean that all lower-level indicators will escalate to violent or aggressive behavior, but they could indicate that they may need some support and assessment.
Final Thoughts
Regroup does everything it can from the technical and communications side to keep students and staff safe. Regroup is a mass notification software platform hundreds of schools nationwide use for emergency alerting and day-to-day communications. Emergency communications are a critical element of a school's emergency operations plan, but we also acknowledge that an essential behavioral element requires equal attention.
Violence prevention goes beyond technical aspects and requires a multifaceted approach, including addressing behavioral concerns. A Behavioral Threat Assessment is a proactive and evidence-based approach emphasizing the importance of early identification and intervention of behavioral issues that may lead to violence.
School shootings are tragedies that affect the entire nation, causing grief and concern among the public, parents, students and educators alike. Unfortunately, these incidents are often difficult to comprehend, and in the aftermath, misinformation can quickly spread as individuals try to make sense of the situation.
Focusing on evidence-based information surrounding mass shootings and school violence is crucial in times like these. Schools can take action to mitigate the possibility of such senseless acts of violence, and it is essential to have an open dialogue about prevention strategies.
By staying informed and relying on factual information, we can work towards creating a safer environment for our students and preventing these tragedies from occurring in the future.
About Dr. Coggins
Dr. Margaret Coggins has over 30 years of specialized experience in preventing targeted violence, threat assessment, behavioral analysis, and change management. She is a subject matter expert in workplace violence prevention programs; school and campus safety; insider threat and fraud prevention models; and protective intelligence investigations. As a psychologist, Dr. Coggins's approach emphasizes proactive prevention and intervention strategies to mitigate risk. She routinely consults on best practices for program design and implementation, policy development, communications strategies, and training to achieve safety and security objectives. To learn more about Dr. Coggins, please visit her website at: https://www.mhcoggins.com/.
About Regroup Mass Notification
Since 2006, Regroup Mass Notification has provided a robust and reliable mass alert platform trusted by healthcare, enterprise, higher education and more. Regroup empowers more effective communication, keeping people safe and informed at all times. The company's award-winning, cloud-based mass communication platform is what clients around the globe rely on to send emergency and day-to-day communications to millions of people.
With simplified messaging to mobile devices, landlines, social media, email, websites and more, Regroup helps organizations keep people safe during critical events and helps strengthen operational resilience every day. Learn more about Regroup at www.regroup.com or contact the company at inquiries@regroup.com.
Ready to see more? You can schedule a no-obligation demo of Regroup's powerful notification system
here
.