Experience the Leading Emergency Alerting System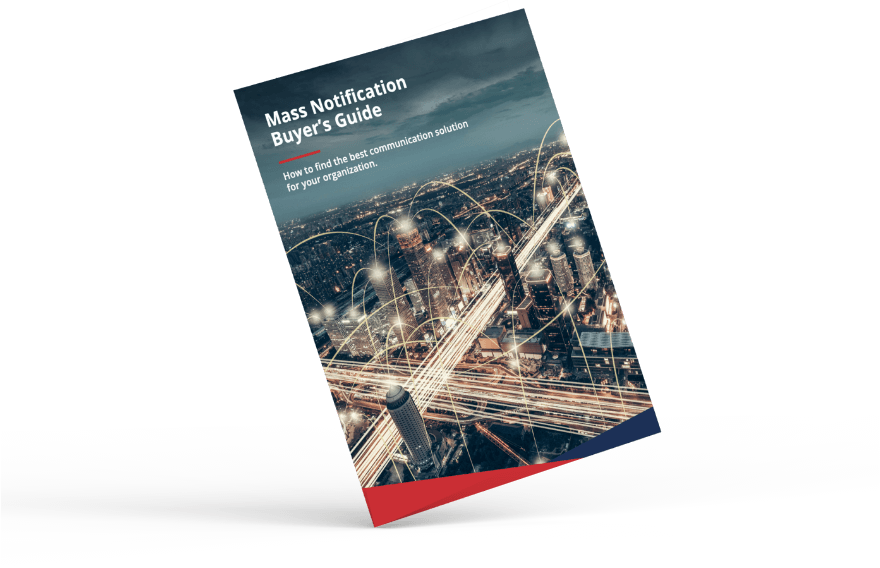 Discover the latest in emergency preparedness and mass communications. See firsthand Regroup's capabilities and customizable software by booking a demo, and embark on a journey to a safer, more resilient future for your organization today.
Learn how you can save almost 40% versus competitor. Exceptional value and premium quality, Regroup delivers fast, reliable messaging and more for less to keep people safe and informed.

Unlimited training and support versus competitors' limited service Customized configurations for the perfect solution, plus 24/7 client and technical support.

Save time with Regroup's seamless implementation Take-off with Regroup's effortless desktop and mobile app to keep your people and property safe during emergencies.

Experience award-winning innovation in mass notification Discover how Regroup's commitment to providing the best platform is acclaimed as the premier Mass Notification system on the market.
Customer Testimonials
"Regroup meets all of our needs and is extremely easy to use."
"Regroup helps us communicate more efficiently within our project teams and trade partners. It's a great tool to quickly distribute important information throughout the entire project team."
"With Regroup's email and SMS abilities, we're able to reach our engineers in the event of an emergency and get responses from them very quickly."
"Our team started the process by looking for a system that could address many of our communications challenges while easily integrating into our learning management software—Ellucian. Additionally, we especially wanted a solution that would allow us to send messages through a variety of channels to help us reach more of the campus community in the way they preferred to receive Linn-Benton communications."
More Testimonials