Workplace Safety
Workplace safety is a top priority for any business, and it's important to have measures in place to ensure the well-being of your employees. Regroup works closely with you to develop customized solutions that address the specific need for workplace and employee safety.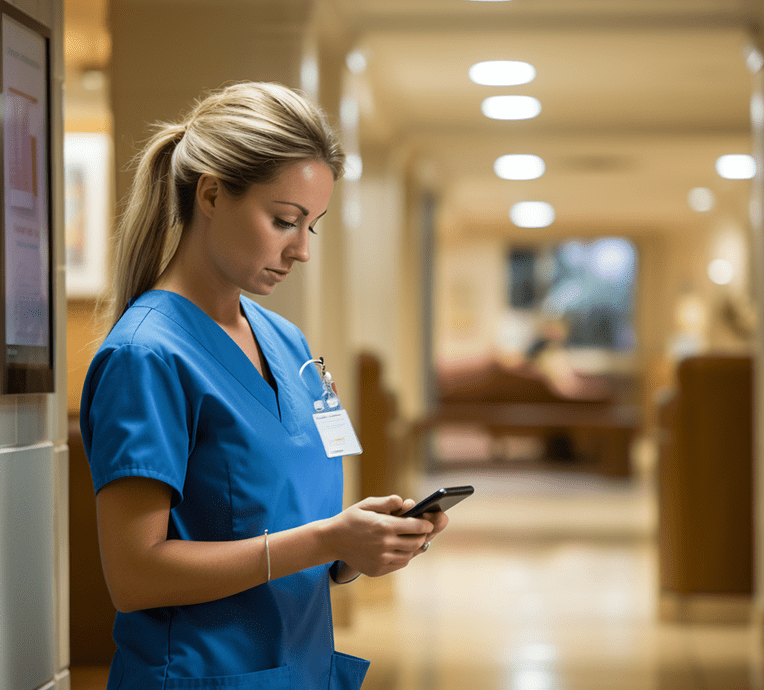 We help you develop workplace safety protocols, train your employees on safety procedures and implement safety measures to minimize the risk of accidents and injuries in the workplace. Our employee safety solutions also include ongoing support and training to ensure that your safety program is up-to-date and effective. We help you stay compliant with safety regulations and best practices, and we provide guidance on how to continuously improve your safety program over time.
Powerful outreach per minute
Employee Safety: Ensure the well-being of your employees with comprehensive employee safety planning.

Safety at Work: Enhance workplace safety with safety at work solutions. 

Corporate: Keep everyone informed of company announcements, improve reception desk safety and send routine updates.
When seconds matter, get faster, high-volume sending. 
Education: Target faculty, staff and students simultaneously to inform them of emergency situations, severe weather, school events, parking or traffic issues and more. 

Healthcare: Provide alerts to nursing, emergency and response teams when common areas or visitors are vulnerable to emergency situations or codes.

Facilities Operations: Inform employees (even when email is down) about policy changes, compliance updates, data breaches, facility best practices and more.
Award-winning Emergency Preparedness Software you can trust
How Organizations Prioritize Workplace Safety with Regroup's Leading Mass Notification Software
Unlock the Full Potential of Mass Notification with Regroup.
Get your hands on our in-depth guide to explore all the features and benefits that Regroup has to offer.
Download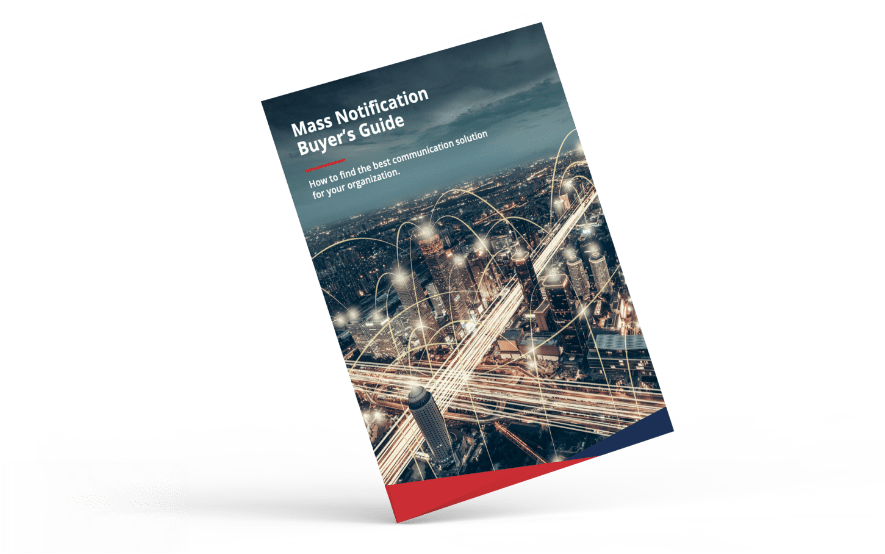 Playbooks and Guides for Critical Event Management
"Our team started the process by looking for a system that could address many of our communications challenges while easily integrating into our learning management software—Ellucian. Additionally, we especially wanted a solution that would allow us to send messages through a variety of channels to help us reach more of the campus community in the way they preferred to receive Linn-Benton communications."
"Regroup helps us communicate more efficiently within our project teams and trade partners. It's a great tool to quickly distribute important information throughout the entire project team."
"Prior to COVID, we really didn't have to use [Regroup] often, which was a good thing. Then all of this happened and we use it weekly to send out three messages to three separate groups: employees, residents, and families of residents."
"Regroup meets all of our needs and is extremely easy to use."
"Without the Regroup app we would have had no ability to disseminate vital information to our students and staff to keep the institution running and classes are in session as scheduled."
"We like how easy it is for non-technical users to send messages through Regroup and we're very pleased with their reporting features."
"With Regroup's email and SMS abilities, we're able to reach our engineers in the event of an emergency and get responses from them very quickly."
More Testimonials
Leading Critical Event Insights