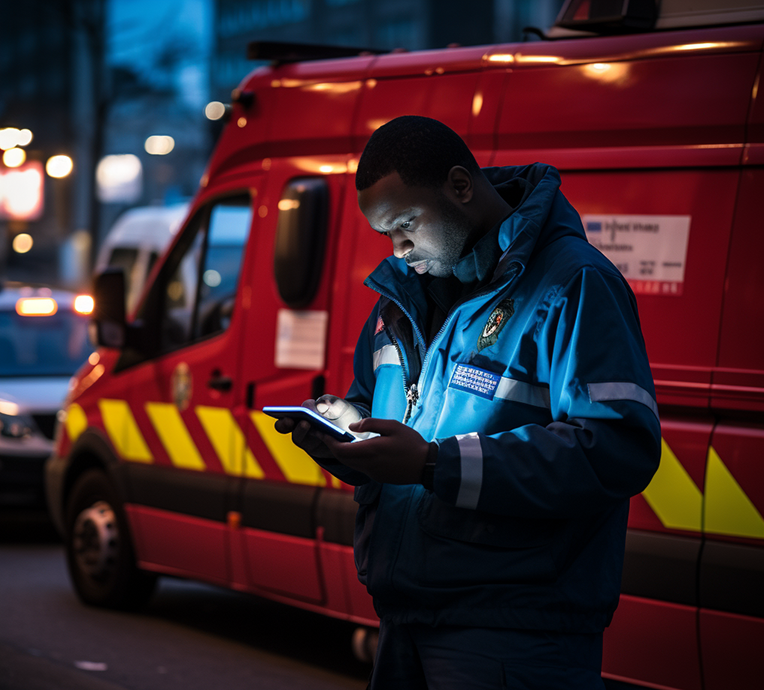 Health & Human Services: Streamlining Services, One Alert at a Time with Regroup Mass Notifications
In the complex landscape of Health & Human Services, effective communication is not just a necessity; it's a lifeline. Whether it's coordinating disaster relief, managing public health crises, or simply keeping the community informed, Regroup Mass Notifications offers a robust, flexible solution that can be tailored to meet the unique challenges of this sector.
Why Regroup is the Go-To Solution for Health & Human Services
Emergency Response Coordination

: Natural disasters, pandemics, and other crises require swift and coordinated responses. Regroup allows you to instantly communicate with first responders, volunteers, and affected communities, ensuring that help arrives where it's needed most.

Public Health Announcements

: From vaccination drives to health advisories, keep your community informed and safe with timely notifications. Regroup's platform allows you to target messages based on geographic location, ensuring that the right people get the right information.

Resource Allocation

: In times of crisis, resources like food, water, and medical supplies are often scarce. Use Regroup to coordinate distribution efforts, ensuring that aid reaches those who need it most.

Staff Communication

: Whether it's shift changes, urgent meetings, or policy updates, keep your team in the loop with Regroup's easy-to-use messaging system.

Community Outreach

: Use Regroup to send out surveys, gather feedback, or inform the community about upcoming events and programs. With our two-way communication feature, you can engage directly with your audience.

Data Security

: In a sector that often deals with sensitive information, data security is paramount. Regroup is HIPAA-compliant, ensuring that all communications are secure and confidential.

Multi-Channel Messaging

: Regroup offers a variety of messaging options, including email, text/SMS, voice calls, and even social media updates, ensuring that your message reaches the widest audience possible.

Compliance and Reporting

: Keep track of all communications with Regroup's detailed reporting features. This can be crucial for compliance with federal and state regulations, as well as for assessing the effectiveness of your communication strategies.

24/7 Support

: Our dedicated support team is always on hand to assist you, ensuring that you can focus on what matters most: serving your community.

Customizable Templates

: Save time and ensure consistency by creating message templates for common scenarios. With just a couple of clicks, you can send out pre-formatted messages, allowing you to act quickly in emergency situations.
Regroup Mass Notifications is a comprehensive communication solution designed to meet the unique needs of the Health & Human Services sector. With our platform, you can streamline services, improve response times, and most importantly, make a meaningful impact on the lives of those you serve.
Like what you see? Let us show you more.
Challenges
Industry Solutions
Unlock the Full Potential of Mass Notification with Regroup.
Get your hands on our in-depth guide to explore all the features and benefits that Regroup has to offer.
Download Now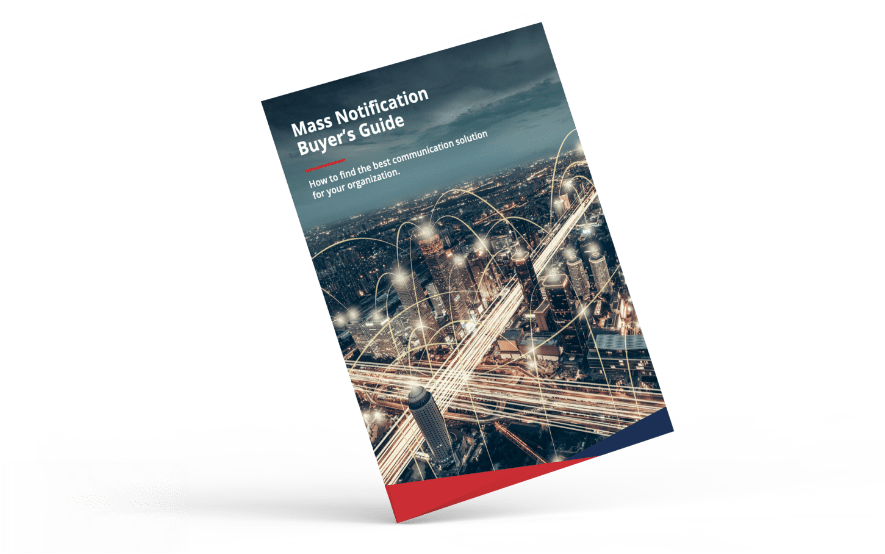 How Healthcare Organizations Stay Safe and Informed with the #1 Mess Communication Software
Playbooks & Guides for Healthcare Organizations
Customer Testimonials
"We like how easy it is for non-technical users to send messages through Regroup and we're very pleased with their reporting features."
"One of the features we find beneficial is the ability to text to join a group. We use this feature for special events, such as the county fair, where attendees can text a specific number to be added into a specially created group. These users can receive important messages for the duration of the event and then be cleared from the system afterward to ensure they are not receiving unwanted messages."
"Our team started the process by looking for a system that could address many of our communications challenges while easily integrating into our learning management software—Ellucian. Additionally, we especially wanted a solution that would allow us to send messages through a variety of channels to help us reach more of the campus community in the way they preferred to receive Linn-Benton communications."
"With Regroup's email and SMS abilities, we're able to reach our engineers in the event of an emergency and get responses from them very quickly."
"Prior to COVID, we really didn't have to use [Regroup] often, which was a good thing. Then all of this happened and we use it weekly to send out three messages to three separate groups: employees, residents, and families of residents."
"When our campus was forced to close for several days, the administration knew that it was important to update students and employees using a variety of methods, but the most reliable was going to be through Regroup."
"Regroup helps us communicate more efficiently within our project teams and trade partners. It's a great tool to quickly distribute important information throughout the entire project team."
"We already had the groups set up in Regroup. Within 10 minutes of hearing about (the storm) we had reached more than 22,000 people through email, voice, text, and blasted every phone on campus,"
"Without the Regroup app we would have had no ability to disseminate vital information to our students and staff to keep the institution running and classes are in session as scheduled."
"Regroup meets all of our needs and is extremely easy to use."
More Testimonials