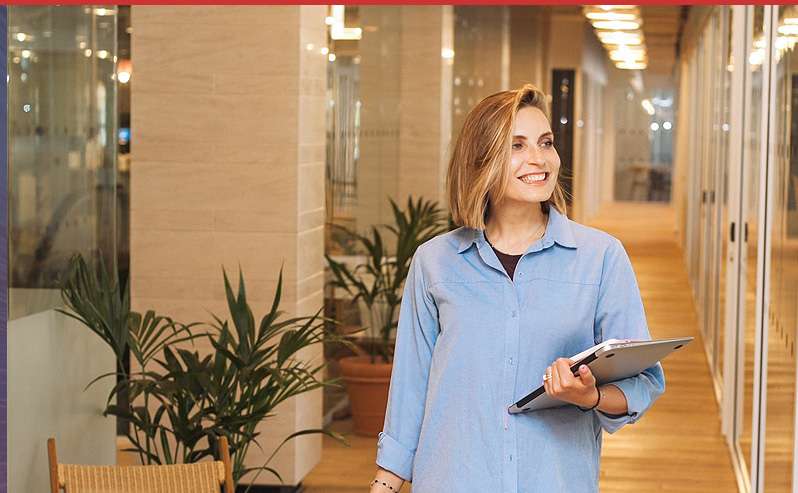 Operational Resilience and Crisis Management
In today's business environment, organizations are increasingly exposed to unexpected events that can significantly impact operations and result in reputational damage, financial losses or other adverse consequences. These sudden incidents are commonly referred to as 'disruptive events' or 'black swan events'. In order to minimize the impact of these disruptive events on the organization, it is necessary to adopt a proactive approach toward operational resilience and crisis management programs.
This article explores the importance of a proactive approach regarding resilience and crisis management, outlines some potential sources of disruption and explains how an effective mass notification plan can help you respond faster and more effectively when something unexpected occurs.
A Proactive Approach to Operational Resilience
Operational resilience refers to an organization's ability to continue to perform critical functions in the event of a sudden disruption. This can involve responding to natural disasters, an active shooter situation, cyberattacks, pandemic outbreaks, supply chain issues or any other type of unexpected event that could have a significant impact on operations.
The proactive approach involves adopting policies, procedures and practices to minimize the potential impact of disruptive events by reducing the organization's exposure to risk. This involves applying a broad, systematic approach that recognizes that disruptions may come from different sources, have different consequences and require different responses.
It's also imperative to implement a communications plan that includes best practices for proactive communication during emergencies and comprehensive preparedness for effectively managing crises. We invite you to go through Regroup's 10-Step Guide to Effective Crisis Communications for more detailed information.
Potential Sources of Disruption
There are many potential sources of disruption that could significantly impact your operational resilience program. Some of the most common ones include:
Natural Disasters – Hurricanes, floods, earthquakes and other natural disasters can impact your operations in a number of ways, including damage to your facilities, disruption to supply chains or public health concerns.
Pandemic Outbreaks – An unexpected pandemic outbreak could significantly impact the operations of organizations and individuals worldwide.
Supply Chain Disruptions – A disruption to your supply chain could lead to shortages, quality issues or increased costs. This can be a result of a natural disaster, political unrest, cyberattack or other disruption to your suppliers.
Cyberattacks – A cyberattack could disrupt your operations, lead to financial losses and have other negative consequences. In fact, preventing cyberattacks should be one of every organization's primary activities. Consider the 5 Ways to Prevent Cyberattacks to learn more about mitigating cyber risks.
Human-Caused Disruptions – Human-caused disruptions could have significant consequences, such as labor protests, political unrest, active shooters or reputational damage.
A More Effective Resilience Program
An effective resilience program should be viewed as part of an organization's overall risk management plan. It should be based on an assessment of the organization's current exposure to risk, an analysis of potential sources of disruption and an evaluation of the potential consequences of those sources of disruption.
The program should include the following elements:
Risk Assessment – Risk assessments should be conducted regularly to identify threat sources that are of concern to the organization and their potential consequences. This includes implementing a threat intelligence and situational awareness system that helps you identify potential threats. It's also crucial to consider security and risk mitigation policies and procedures to properly protect your people and property.
Disaster Planning – Disaster planning should be conducted at a number of different levels, taking into account the organization's facilities, supply chains and critical functions. Planning for disasters might differ depending on geographical location. That's why a mass communication system — such as Regroup's — that has GeoFencing capabilities that deliver messaging to specific areas can dramatically increase safety and preparedness.
Crisis Communication Planning – Crisis communication planning should be conducted regularly to prepare for situations in which the organization needs to communicate with key stakeholders in a timely and effective manner. The plan should include an understanding of how the organization will respond to different types of crises, the individuals responsible for making decisions during crises and the communication channels that will be used.
At all steps of ensuring operational resilience, communication is essential. Routine communications can lessen downtime and improve situational awareness in employees while critical communications can enhance safety and minimize damage to property and other assets.
Regroup's mass notification platform gives you the ability to quickly and accurately communicate with your entire network, specific teams or a particular region. Plus, Regroup provides an open API and a number of integrations that complement your current data stack or network infrastructure.
Your Next Steps
The likelihood of a disruption occurring is relatively high and the negative impact of such events is often significant.  According to a study by InvenioIT, a break in operational continuity can cost some types of companies as much as $10,000 an hour, depending on their business model and production routine.  Therefore, it makes sense to adopt a more proactive approach to operational resilience. Your resilience program should be based on an assessment of the organizational risk, an analysis of potential sources of disruption and and evaluation of the potential consequences of those sources of disruption. It should include a risk assessment, disaster planning and crisis communication planning.
Book a demo with Regroup and let us assist you in building an operational resilience and risk management program that provides your organization with a framework for responding to disruptive events.