Threat Intelligence
Regroup Threat Intelligence helps you stay ahead of threats with proactive threat intelligence delivering a full suite of technology. Identify and analyze potential threats to your business in real time.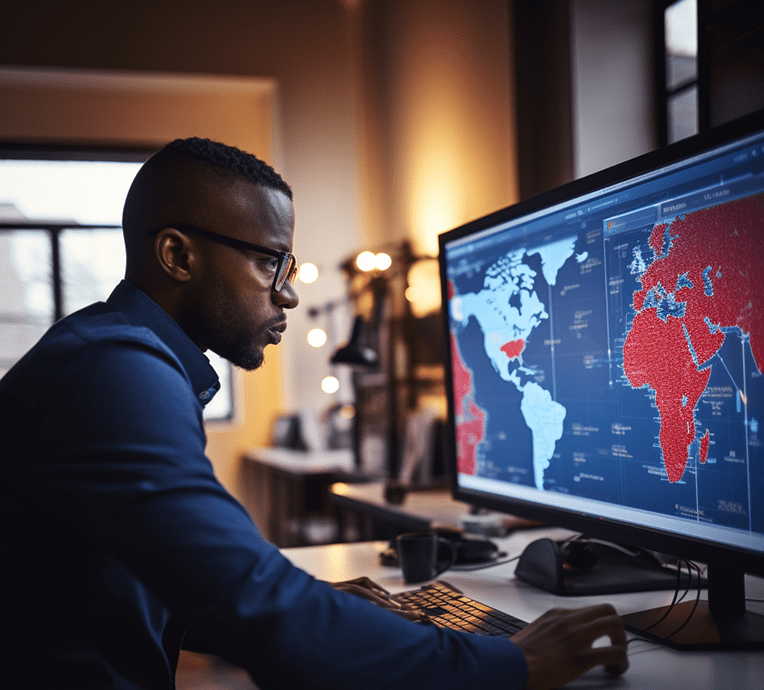 Regroup's Threat Intelligence Platform is a 24/7 cloud-based, real-time risk monitoring system ideal for security professionals, enterprise leaders and administrators of large and medium organizations
Threat Detection & Intelligence Tools: Situational awareness and real-time monitoring for business continuity.
Financial and Markets Reporting

Severe Weather Monitoring

Cyber Attack Trends

Reputation Monitoring

COVID-19 Updates

Civil Unrest

Asset Monitoring

Hyperlocal and Global Threat Reporting

Travel Safety Monitoring



The Advanced Features Professionals Demand – At Your Fingertips.

Cloud-based and robust for 24/7 reliable delivery

Global and hyperlocal intelligence

Over 4000 filtered, trusted sources for intelligence

Custom brand and reputation monitoring

Breaking alerts via email and text/SMS

Fully customizable for sources, regions and assets

Filter feeds by keywords, locations, assets and more

Automated monitoring and alerts

Rating by proximity, severity or industry
Award-winning Emergency Preparedness Software you can trust
How IT Teams Mitigate Risk with Regroup's Leading Threat Intelligence and Mass Notification Software
Unlock the Full Potential of Mass Notification with Regroup.
Get your hands on our in-depth guide to explore all the features and benefits that Regroup has to offer.
Download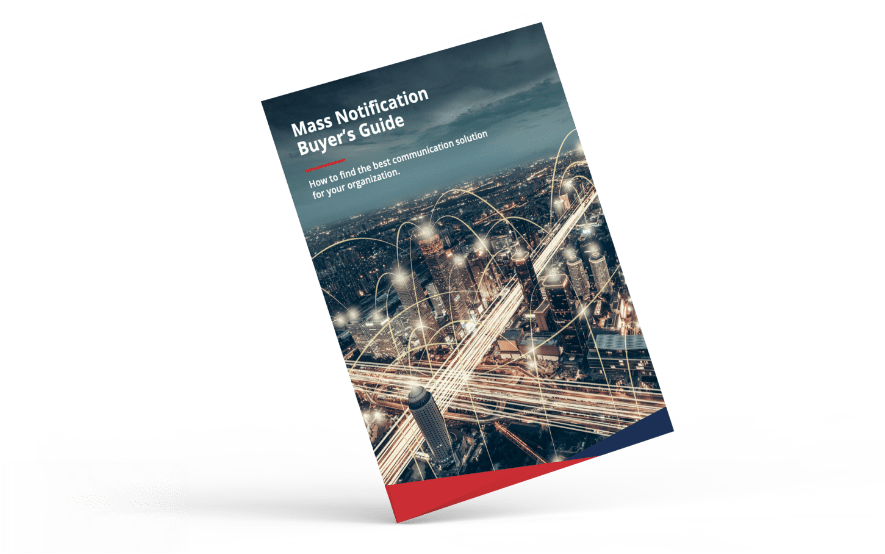 "Our team started the process by looking for a system that could address many of our communications challenges while easily integrating into our learning management software—Ellucian. Additionally, we especially wanted a solution that would allow us to send messages through a variety of channels to help us reach more of the campus community in the way they preferred to receive Linn-Benton communications."
"Prior to COVID, we really didn't have to use [Regroup] often, which was a good thing. Then all of this happened and we use it weekly to send out three messages to three separate groups: employees, residents, and families of residents."
"Regroup helps us communicate more efficiently within our project teams and trade partners. It's a great tool to quickly distribute important information throughout the entire project team."
"Regroup meets all of our needs and is extremely easy to use."
"We like how easy it is for non-technical users to send messages through Regroup and we're very pleased with their reporting features."
"With Regroup's email and SMS abilities, we're able to reach our engineers in the event of an emergency and get responses from them very quickly."
More Testimonials
Leading Critical Event Insights